For those who wondered where I've been these past five weeks: I've been everywhere! Kind of. I spent all of December living out of my suitcase while traveling around northern Europe, doing a minorly whirlwind tour from Italy and France to England, Scotland, Wales, Ireland, Denmark, and Iceland.
It's all been fairly spontaneous. I decided last-minute to join Joe on his trip — leaving me less than two weeks to pack up my life in Italy(!), pack for the trip, and plan all sorts of logistics — and from there we've only been laying out rough plans as we go, seeing where the road and our whimsy takes us (whimsy is the best navigator).
Which means in just over a month, I got to experience eight different countries at Christmas time — a very happy way to see out what was already quite a stellar year. Here are a few instagram favorites from our travels this 2013 holiday season:
Paris: Île St Louis all gussied up for the holidays at the end of November: a perfect last look at my beloved island before I left, for good this time.
Paris: In two years I never made it onto the Ferris wheel at Concorde, even though it came through twice a year and I'd swear up and down I'd ride it this time. Well in true Edna form, I did finally get on that wheel and look out at the Christmas lights on the Champs-Elysees — my very very last night in Paris.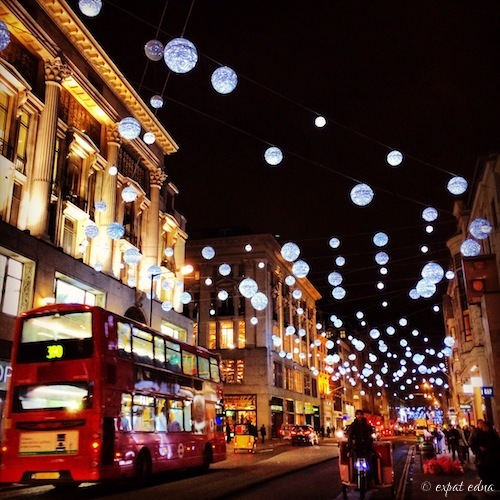 London: I love London. I love Christmas decorations. Heading to England after Paris was a no-brainer.
Edinburgh: My first time in Scotland! and I adored it. I'm not sure what this building was — I was dragging my bags to the train station at the time and was busy trying not to develop scoliosis — but I liked how festive it looked with twinkling lights around its serious pillars.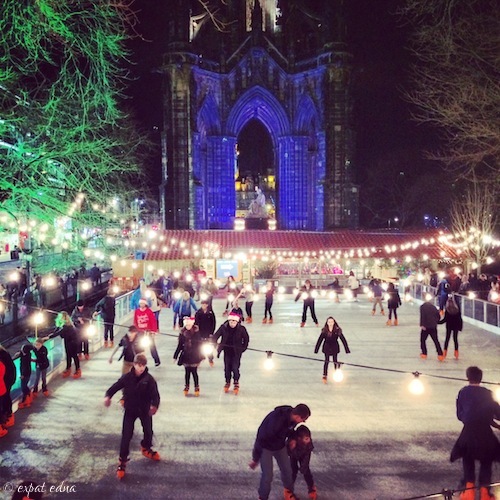 Edinburgh: At first I was disappointed I never got to go ice-skating outdoors — it's been on my to-do list ever since the first time I saw the rink at Hôtel de Ville when I moved to Paris — but then I realized it was far more fun to people-watch on a balcony above, drinking warm booze in mugs and trying to spot who was on a first date (and who wasn't getting a second).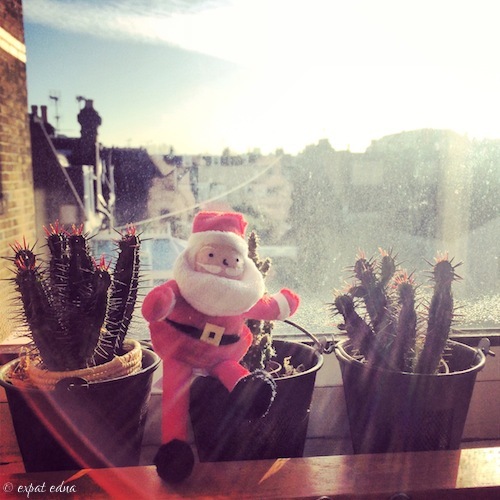 London: From Edinburgh we returned to London for a second week, bringing a surprising amount of sunny Scottish weather back with us — which would normally be very welcome, but for a girl from Pennsylvania it didn't exactly scream Christmas. We tried sprucing up our gowithoh flat with this mini singing Santa, but ultimately just decided it was London giving us an early Christmas present of minimal umbrella use.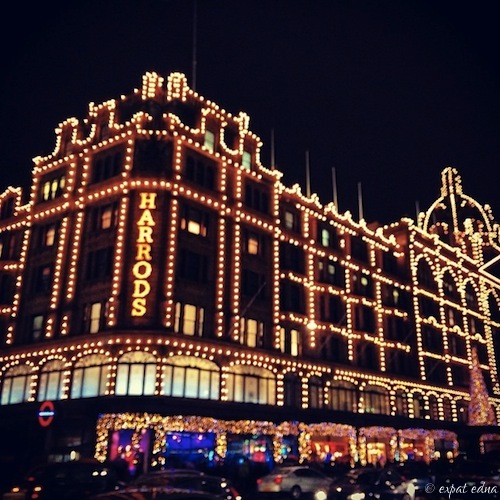 London: The only Christmas window displays I saw this year were at Harrods, where each window resembled a train carriage done up in a 20s vintage style. Quite a few of the windows were both travel- and booze-themed, which I found most appropriate.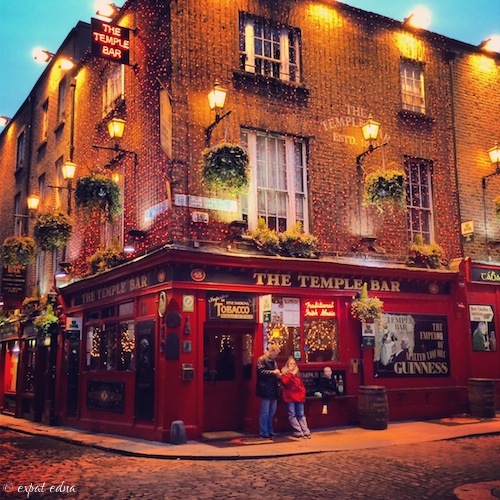 Dublin: All my Irish friends very politely implied that I was an idiot when I told them I'd planned a trip to Dublin for Christmas. "The country's shut down! The place'll be empty!" they assured me. While it wasn't as bad as they'd predicted (we still managed to get quite a number of pints of Guinness in us), this was the emptiest I'd ever seen Temple Bar.
Copenhagen: Our flight to Reykjavik had a 15-hour overnight layover in Copenhagen, and since neither of us had been to Denmark, we turned it into a challenge: instead of booking a room, we would stay out all night and try to see as much of the city as we could. This was both one of the first and last things we saw during that Danish all-nighter: the lit-up grounds of the Tivoli Gardens.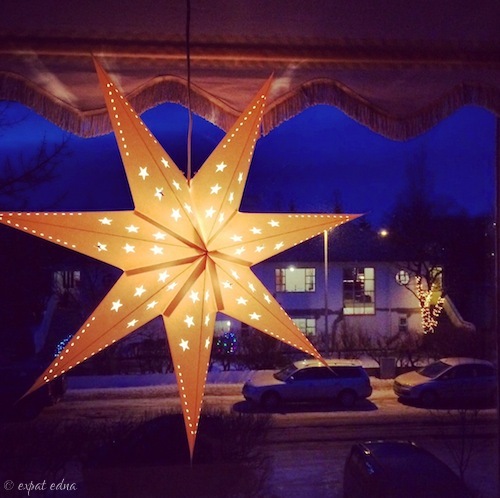 Reykjavik: Icelanders decorate their houses in a way that feels perfectly fit to the season: not too gaudy, not too overdone, just the right amount of lights and trimmings on houses and in windows. It's like seeing gingerbread houses come to life. (This is the view from the dining room at my colleague's house, where our first night we got to enjoy a traditional Icelandic Christmas dinner with his family!)
Reykjavik: The main reason we chose to go to Iceland in December (when there's about two minutes of daylight and 23 hours of crazy windy) was so that I could spend my favorite holiday in a city obsessed with fireworks. Reykjavik's celebration was both the most extravagant and most low-key New Year's Eve fireworks I've ever seen, and totally worth the frozen toes and nearly losing a limb to wayward explosives.
Where were you for the holidays? I hope you all had wonderful Christmases and New Year's! 
Follow me on instagram at @expatedna