In this series, I round up the five best things I ate in a particular city or country. Once a month I feature a destination from my past travels; on the last day I recap the best of that month in Paris. 
Corsican cuisine seems to be a mixture of influences: a bit of French, a bit of Italian; earthy and rich with strong emphases on seafood and sweets. Though my first days were more miss than hit, by the end of the week I left Corsica with new additions to my 'favorite foods' list — dishes, drinks, and desserts that I never even knew were missing from my life, including:
1. Langoustines — La Petite Marie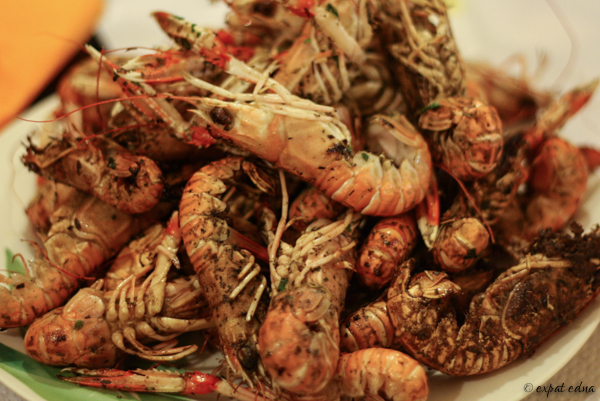 Everyone comes to La Petite Marie in Bastia for one reason, and one reason alone: the langoustines (for those not familiar, like myself before this trip, langoustines are basically like wee lobsters). Not only for the crazy addictive blend of spices that cover these crustaceans, but also because it's just €22 for a whopping plate overflowing with langoustines — I tried to keep track but lost count after 40. It's worth the splurge.
This is a tiny place however, so reservations are recommended (we simply walked in a day before and reserved for the next night). The mussels are also spectacular; though listed on the starter menu, they could also satisfy as a meal on their own.
2. Cap Corse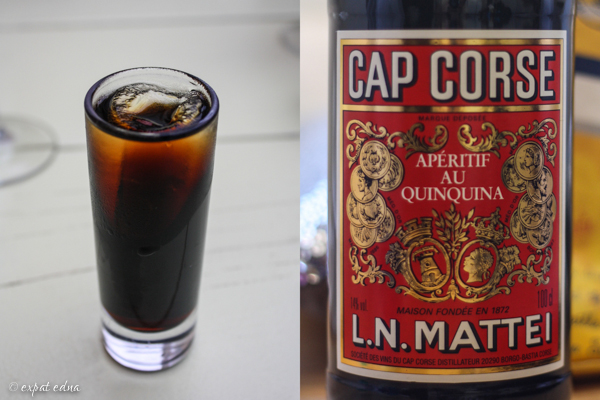 My new favorite aperitif  – after a good gin and tonic, of course — Cap Corse is a fortified wine that tastes slightly of port (or, to the less-informed palate, "like an alcoholic Coke"). It's just the right blend of sweet and boozy for sipping on a warm evening. In fact, I couldn't get enough of the stuff while in Corsica, so I brought a whole liter of it back with me to Paris.
3. Zeppole (maybe?)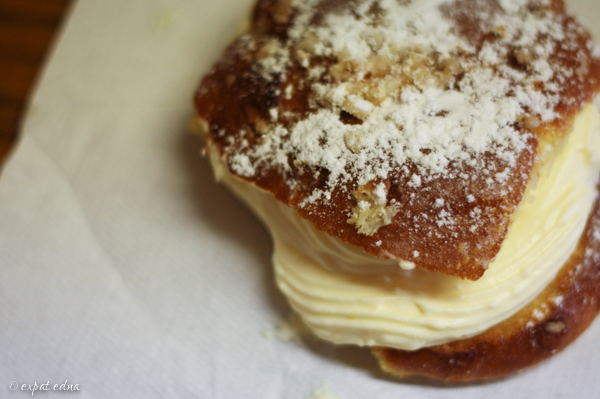 I can't even tell you if this is zeppole or not, but after half an hour on Google web and image search trying to find the proper name, 'zeppole' is the closest I've found.
This was a homemade dessert served to me by that group of older Corsican men I had lunch with in a bar (though they informed me I could also find it in bakeries in town): the outside was an airy sweet dough covered in nuts and powdered sugar, then generously filled with a vanilla-rum cream that overflowed onto your hands the second you touched it.
It was perfection on a sugar bun. The men gave me one to go (they offered more, but sadly between the liter of Cap Corse and the pastry I had no free hands left); I couldn't even restrain myself for five minutes and ended up devouring half the filling on my walk back to the flat.
Basically, imagine the best vanilla ice cream you've ever tasted, melt it down, add some of whatever magical fairy dust is in tiramisu cream, top it off with some rum for zing, and you've got this filling. Give me a pool of that and I would eat it all before I even had a chance to drown.
4. Pizza — Chez Vincent

Chez Vincent in Bastia has two great things going for it: the pizza and the view.
The pizza crust strikes a perfect balance between charred on the outside, light and airy on the inside; while toppings are plentiful and savory. It's tough to pull off seafood pizza that isn't too fishy but here they do it beautifully. The other menu items we ordered — meats and desserts especially — didn't disappoint either.
Best of all, the outdoor tables at Chez Vincent have a gorgeous, almost-hypnotic panoramic view over Bastia's Old Port. Between the food and the location, within the first three days of our trip we came here for dinner twice — which, given the culinarily-adventurous nature of the girls on this trip, says quite a lot.
5. Ice cream — Raugi

Raugi's overwhelming stock of ice cream flavors — from salted caramel to mint chocolate chip, clementine to the local Corsican biscuit canistrelli – make it a popular spot for tourists and locals alike. While I didn't think the flavors live up to the hype (in my opinion Paris does it much better), it's still pretty good ice cream. Get a cone to go, or sit outside where you can order your ice cream in a bowl with your favorite toppings to create a monstrous sundae.
More on Diane, A Broad: Langoustines, La Petite Marie; Pizza, Chez Vincent
I realize that in one week I barely scratched the surface — so readers who have been, what else should be tried in Corsica?