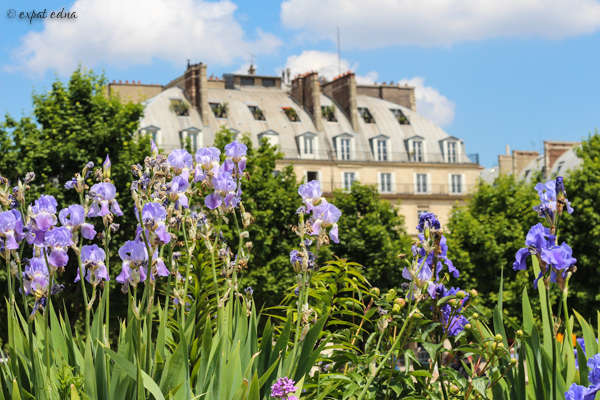 Not to write yet another post based on Parisian weather, but…
After eight months of winter, summer blew into town for a whole blessed week. Peacoats were exchanged for shorts, boots disappeared into flats, scarves replaced with sunglasses. And all of Paris rejoiced.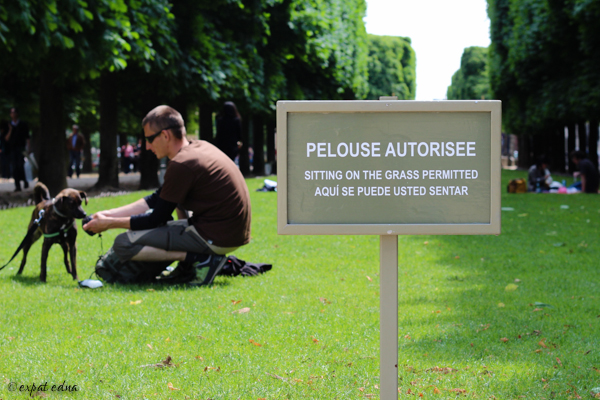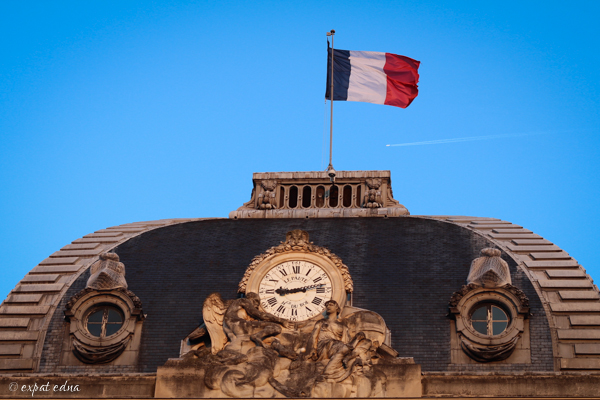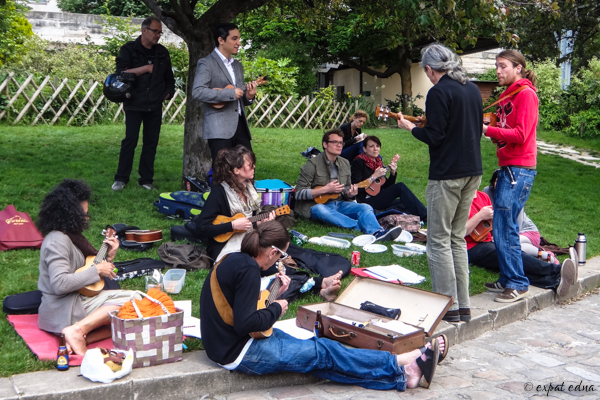 The timing was perfect — I happened to have the week off work (yes, yet another week off work) so I took full advantage. I hardly saw the inside of my apartment: from morning to night I reveled under a sun that doesn't set until 10 pm, filling each day to the brim with picnics, lunches, long walks, museum visits.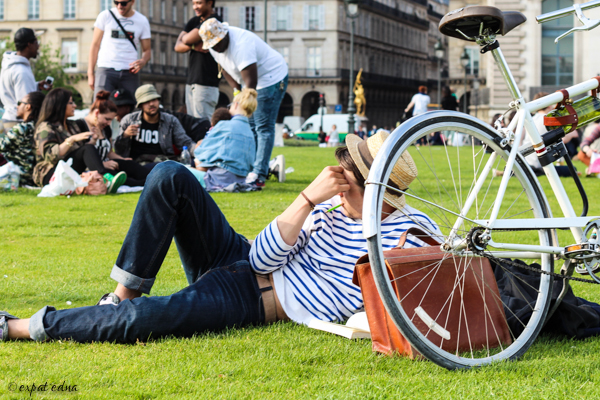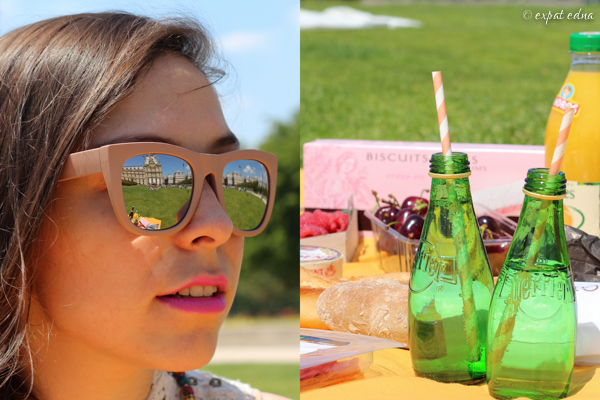 "So booooooored," I happened to read on facebook one day, leading to an impromptu picnic in the Tuileries with Ylenia. Without Paris' usual gloomy weather or the setting sun to scare us away, we lost all track of time and ended up sitting there for six hours, with strangely-shaped sunburns as our only tell-tale sign of how long we'd actually stayed in the gardens.
The week also gave me the chance to finally meet various online friends offline, while checking places off the 'Paris bucket list' in the process. I met Mary at the somewhat-new Loustic to finally try their much raved about coffee, as well The Kale Project's kale chips. Triple check there.
As much as I loved the coffee and the kale, chatting to Mary was by far the highlight: in a city full of New Yorkers and Angelenos, it's rare to meet someone who can relate to growing up in small-town suburbia — as well as being a fellow female politics major (she even met her boyfriend in the same unusual way I met mine)!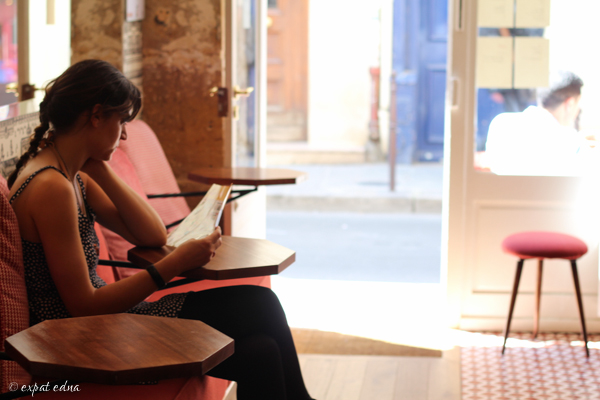 And of course, what a treat to catch up with old friends free of any time constraints — to be able to chat without sneaking awkward glances at my watch under the table to make sure I left on time for work.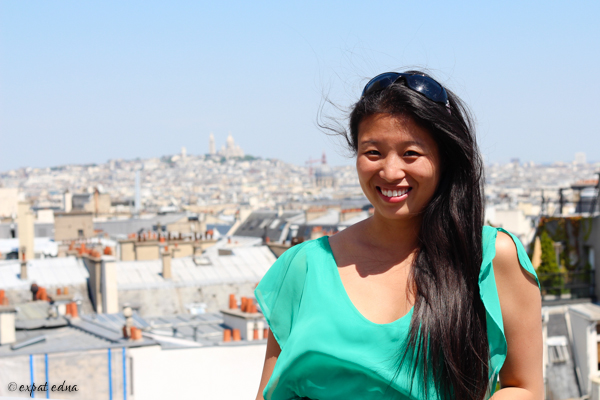 A friend who works at the World Bank kindly invited me up to lunch on the building's rooftop, which has a spectacular view over Paris. One of those views where the Eiffel Tower is a stone's throw away on your left and the Arc de Triomphe on your right; one of those views that would greatly alleviate the pain of working late office hours. (Thanks again for the invite, T!)
With Julika in town I was able to cross off a few more items, including the Musée d'Orsay and Musée Rodin. As someone who knows little about art, it's far more educational and memorable to visit museums with an art historian who can explain the patterns of Art Nouveau, the symbolism of linen, and why so many 19th century painters were obsessed with dead girls and vampires.
In return, I introduced Julika to Pierre Hermé macarons, her first bowl of proper noodles with chopsticks on Rue Saint-Anne, cider-drinking along the Seine, and various other food endeavors while walking all around town. I'd like to think what I lack in art knowledge, I make up for with food.
Of course, because I love being a connector, with so many bloggers in town at once I had to organize a picnic. Ashley, Julika, Kate, Mario, and Mary joined me next to the Eiffel Tower for yet another six-hour picnic under the setting sun. C arrived halfway through, generously bringing a strawberry pistachio cake she'd crafted herself after finishing her shift as a pastry chef at Un Dimanche à Paris.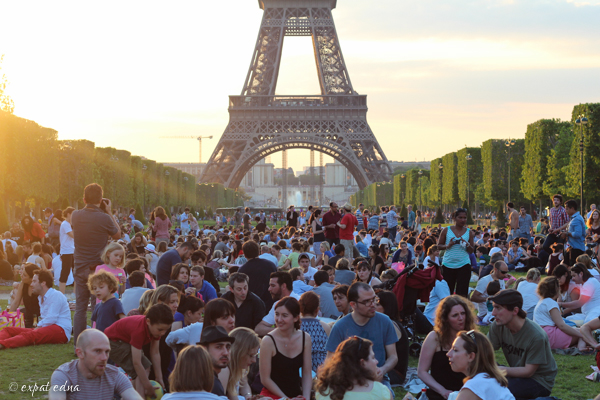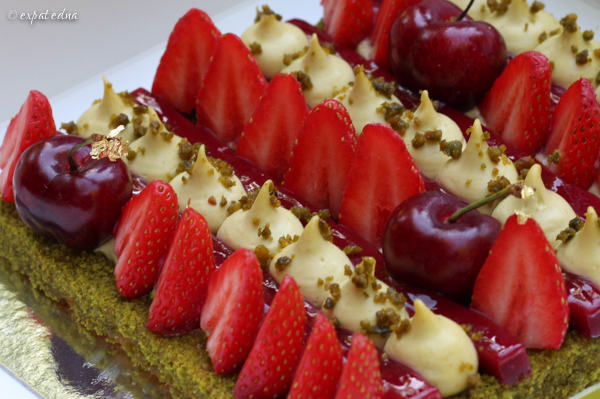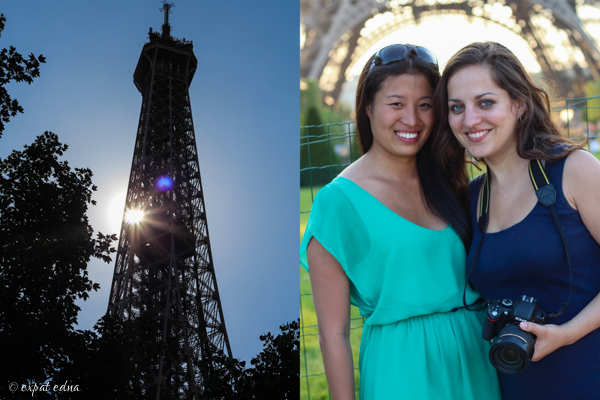 Strangely enough, as much as I was enjoying it all, I kept thinking about my blog. I need to write, I'd berate myself. I need to organize photos and respond to emails and update the site. But as the days went on, I relaxed more and worried less.
I'm only 24 once, and I'll likely only live in Paris once — and that precious time is coming to a close. So I enjoyed the hell out of my warm, beautiful, sunny Parisian week. Because life is short, the summer days are long, and frankly, I wouldn't have traded these moments for anything.