In this monthly series, I'm counting down the top five things I ate in Singapore. For previous posts, check out number 2, number 3, number 4, and number 5.
The countdown is over — time to reveal my absolute favorite thing to eat in Singapore: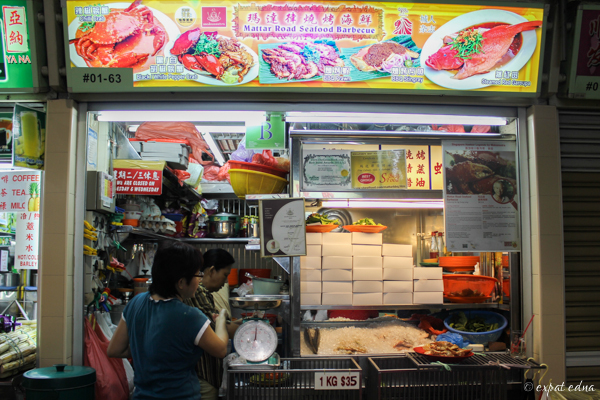 #1: Black Pepper Crab, Long Beach Seafood // Chilli crab, Mattar Road Seafood 
This. Of all the things to do and see and eat in Singapore, one cannot leave the country without having tasted this: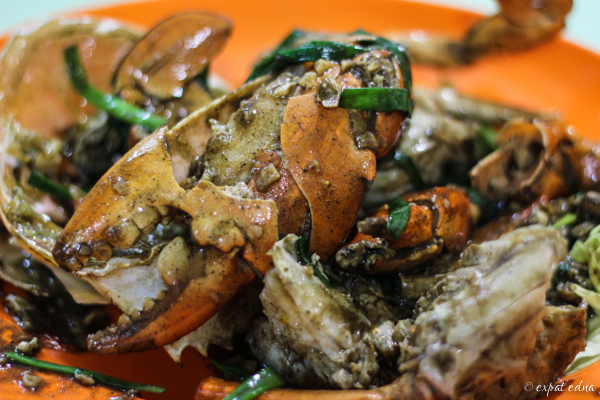 Anyone who knows me or has read this blog for more than two seconds knows I eat a lot — and of everything I ate in Singapore during my year and a half there, THIS is my absolute favorite.
Black pepper crab. Savory seafood from the heavens, featuring crabs the size of your face (you think I'm joking, that's not a hyperbole) with claws that could take someone's eye out if you're not careful.
I'm talking crabs so huge, they could probably beat up a toddler.
Crabs so monstrous, if I ever encountered one of these on a beach in real life and not behind a restaurant fish tank, I'd run away screaming like a deranged goat.
But served up on a plate and slathered in a dry black and white pepper sauce? That's pure happiness.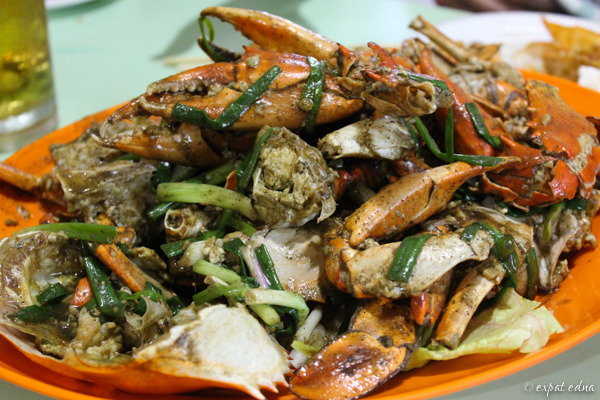 While black pepper crab is my personal favorite, it lies slightly in the shadow of the more iconic Singaporean chilli crab. 
Considered an unofficial national dish of Singapore, chilli crabs are far messier than the black pepper variation thanks to the thick sweet-and-savory, tomato-based sauce in which it's slathered. Egg is also added for thickness, which adds a nice heaviness that makes the sauce perfect for dipping into with fried mantou (buns).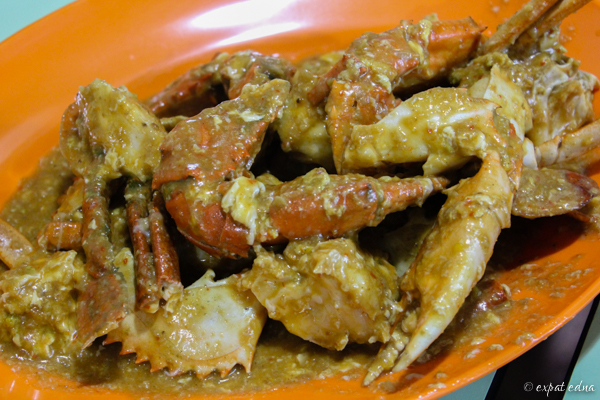 As for these mantou — you'll definitely want to order extra to mop up the sauce after you've devoured the crab.
Some even say the buns are the highlight of going out for chilli crab (though I think those people prefer it because there's less work involved. I suspect they're the same folks who think the crust is the best part of a pizza).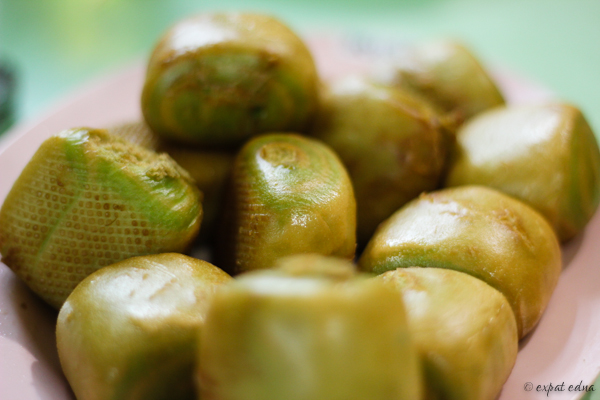 Unlike noodles or dumplings, which you can find decent variations of in other countries, black pepper and chilli crab are the kind of classic you really can't get anywhere else. I know people who'd come to Singapore on two-day business trips and they'd still make time to get their chilli crab fix.
When I lived in Singapore, I gathered my friends for chilli crab as my birthday dinner; the night before I left for good, I made sure black pepper crab was the last thing I ate — my taste buds' last memory of Singapore.
And when I went back for the holidays last year, black pepper and chilli crab were both my first and last meal of the visit. I'm obsessed. It's that good.
The crabs in Singapore are best shared with friends, and it's expensive enough to be a treat (I once had a couchsurfer take us out for chilli crab as a thank you at the end of his stay) while also not so expensive that you can't indulge a craving now and again.
They say crab isn't a first date meal.
But the first time I ever met my boyfriend's parents, we took them out for chilli crab.
Because here's a tip: it's so much easier to relax over a plate of sauce-drenched crabs.
There are absolutely no pretenses when you and your future-in-laws are all gathered round a table smashing crab legs with your hands, fingers dripping with sauce, and at least one person at the table has splashback on their shirt and/or is wearing a bib.
To me, that's a perfect first impression meal. I knew boyfriend's parents and I would get along just fine after that.
Practical Info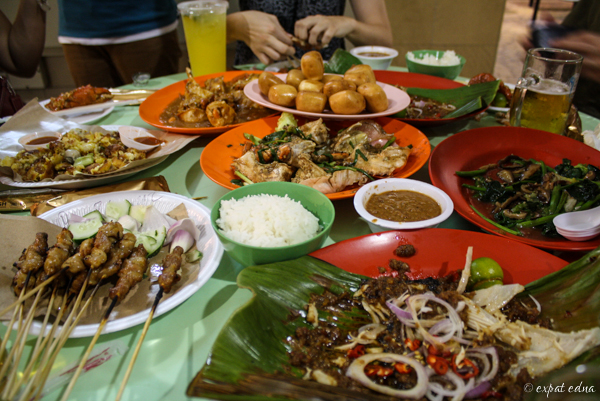 For the best black pepper crab, head to Long Beach Seafood (multiple locations in Singapore).
In my opinion, the best crab (white pepper or chilli) is at Mattar Road Seafood, stall #01-63 at Old Airport Road Hawker Center. It's also the cheapest you'll find for such high quality (roughly $35-40 per kilo).
If you're really on a budget, most hawker centers will have chilli crab for a cheaper price, but the crabs tend to be smaller and less meaty, and the sauce isn't memorable.
If you have company to impress, for good chilli crab not in a hawker center go to Jumbo Seafood (multiple locations in Singapore). Prepare to pay for it, though.
If you are at a hawker center, here's what you do: while you wait for your crabs, have each person go to a different stall and order up fried vegetables, satay, and stingray (I'm not kidding. don't skip out on the stingray). Reconvene at your table, spread out your bounty, wait for the crabs, crack open the beers and bam, you have yourself a hell of an awesome feast.
And that's a wrap for the 5 Best Things I Ate in Singapore! Questions, comments? Leave them below.