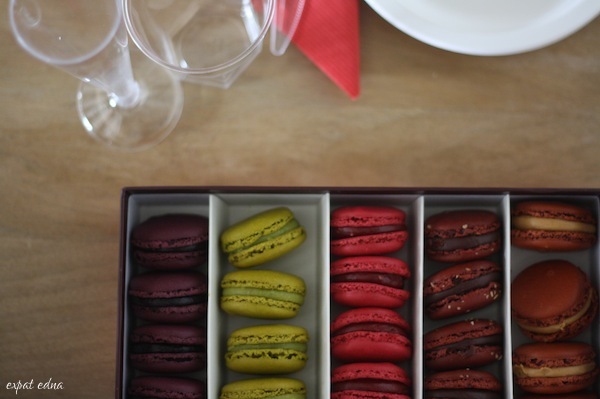 The first macaron I ever tried when I moved to Paris was a caramel au buerre salé from Pierre Hermé. I'd never tasted anything like it before — the balance of salt and caramel, the texture of the meringue and the cream — I thought it so perfect that for the last year I've almost exclusively only patronized Pierre Hermé, taken friends and family there, and recommended it to anyone who asked for macaron advice.
It's hard to shake that loyalty and branch out — why try other macaron houses that might not measure up? At two euro a pop, they're not the cheapest snack and if I'm going to spend that kind of money on sweets, I don't want to be playing Russian macaron roulette. I want to go where I know I won't be disappointed.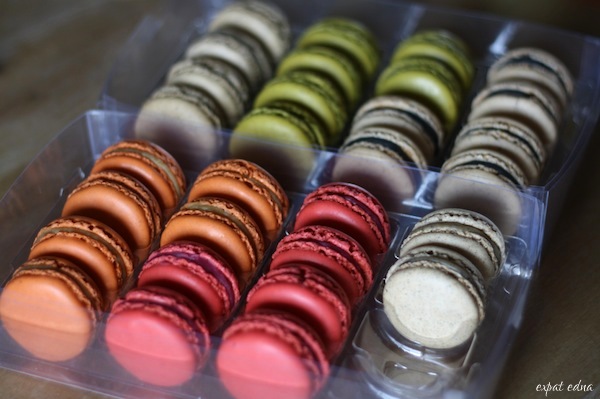 That's why I was so excited when Milsters invited me to her annual Macaron Smackdown last month. It gave me the perfect chance to test five of Paris' best macaron houses, establishments I probably would have never gotten around to visiting otherwise.
Plus it was an invitation to spend an afternoon in Milster's lovely new apartment with good friends and copious amounts of champagne — like I was going to say no to that.
The Smackdown went like this: Five teams, two people in each; each team had to bring five macarons in five parfums of from their assigned macaron house — 25 macarons in total per team.
I was partnered with Stephanie from Artfully Adored, and we were assigned Carette, the winner of last year's Macaron Smackdown. The other submissions came from Pierre Hermé, Hugo & Victor (who came in second and third, respectively, last year), and two newcomers: Sadaharu Aoki, and Jean-Paul Hévin.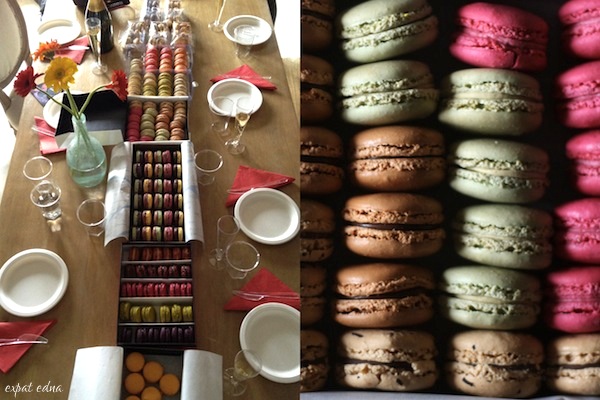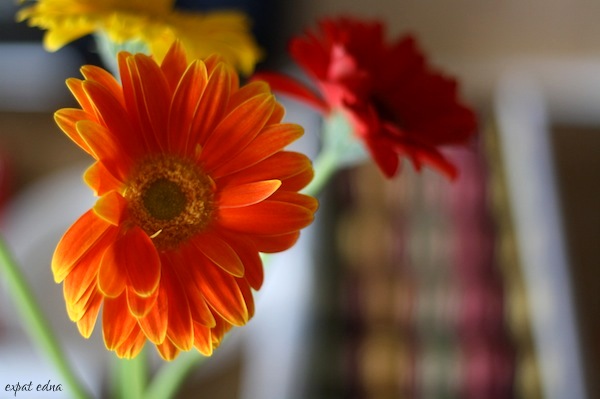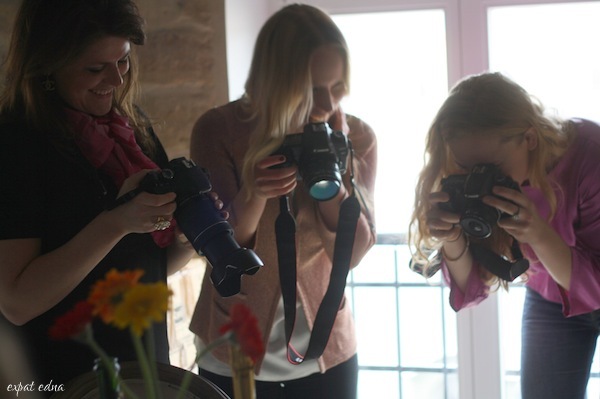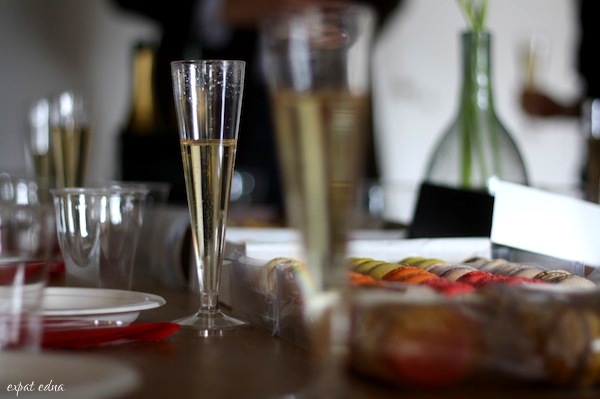 When all 125 macarons had been staged and photos had been taken (and with half a dozen bloggers involved this took a while), we sat down with our glasses of bubbly and slowly made our way through each round: Pistache, Caramel au beurre salé (salted caramel), Framboise (raspberry), Chocolate/Nut, and Flower/Fruit.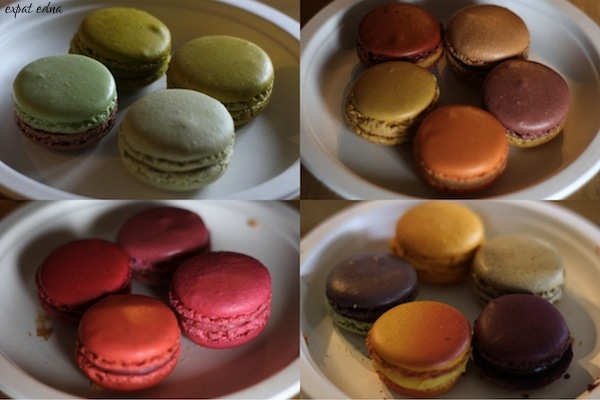 The last two were specialty rounds, where each team submitted a flavor unique to their macaron house. The winner of the chocolate/nut round was earl grey tea by Hugo & Victor, though I was also a fan of Sadaharu Aoki's sesame macaron.
Pierre Hermé's famous mogador won the flower/fruit round — though I'm personally not a fan of passionfruit, I'm not surprised it won as I'm fairly sure it's one of PH's most popular flavors.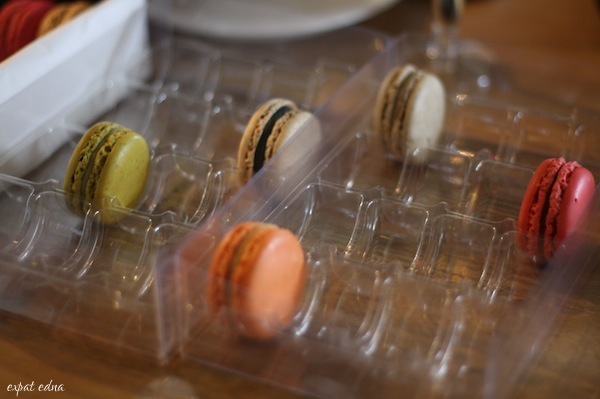 As much as we all proclaimed to love macarons, by the end of the smackdown there wasn't a single person who could finish their plate — in fact most of us started eyeing our macarons with an increasing level of uneasiness as our stomachs and brains screamed no more, you silly overeating fool!
Turns out finishing 12.5 macarons in one sitting is a harder task than it sounds.
So who won in the end?
For the second year in a row, Carette was the overall champion. (Pierre Hermé, though technically winning with the most points, didn't enter two of the rounds so in my books that's not exactly a fair win.) Carette's macarons were plumper, with richer filling and intense but balanced taste. I wasn't impressed by Hugo & Victor and Jean-Paul Hévin was flat-out disappointing — the man's a chocolatier, not a macaron-ier.
I have officially been converted: from now on, if you ask me where to go for the best macaron in Paris, I'll tell you Carette…but I'll still probably add that a stop at Pierre Hermé wouldn't hurt, either.
For a full rundown of the smackdown and how each macaron ranked, check out this ridiculously detailed post by the lovely host at Little Pieces of Light.