In this monthly series, I'm counting down the top five things I ate in Singapore. For previous posts, check out number 3, number 4 and number 5.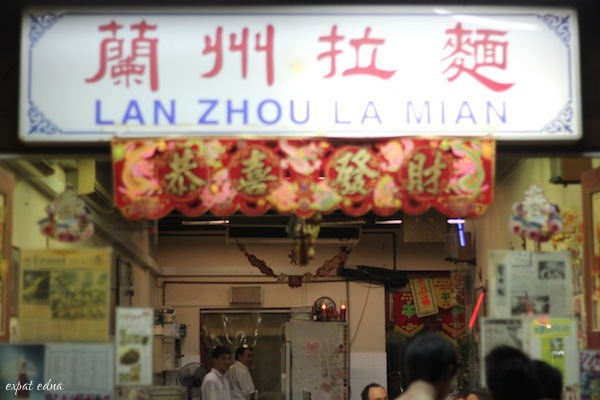 #2: Soup dumplings and fried tofu — Lanzhou Lamian
There's a place in Singapore that's near and dear to my heart; a small unassuming shop slightly hidden amongst the touristy alleys of Chinatown.
I'm not sure how it came to be, but over the course of my year and a half in Singapore, Lanzhou Lamian cemented itself as our 'local'.
Friends visiting for the first time?
Say welcome with Lanzhou.
Fellow expat leaving Singapore?
Bid them our most heartfelt farewell at Lanzhou. (Only the closest friends got the Lanzhou goodbye, and it was often the very last meal they'd have in Singapore. It was certainly mine.)
Just a Wednesday night?
Lanzhou.
Lamian are hand-pulled noodles, and here they're as freshly pulled as they come — the chef stands in the rear of the shop, awaiting the next order; your conversations will be punctuated with the thud, thwack, thud, thwack of another fresh batch of noodles being prepared.
However, I rarely order the mian here; they're a bit too thick for my liking. Nothing against them — my expat friends rave about the minced pork noodles especially — I've just been spoiled by the Chinese original.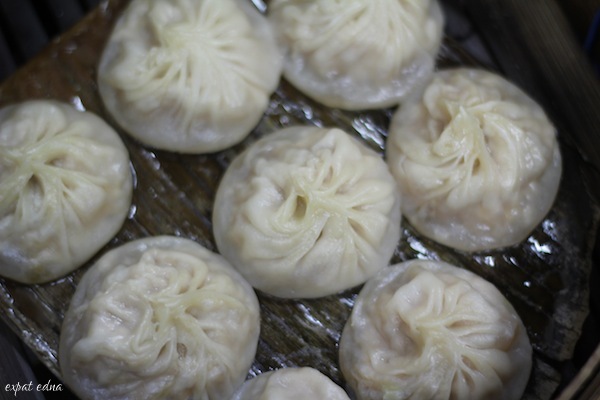 Instead, my favorite dishes are the xiaolongbao and fried tofu.
The xiaolongbao (soup dumplings) have paper-thin skin — one slight poke of a chopstick and the broth just oozes out; a rich meaty soup that I would gladly drink a whole bowl of just on its own.
If you look at the photo above, you can see just how translucently thin the skin is — though a dangerous venture at the same time, as the smallest misstep will leave broth all over your basket instead of your spoon.
But the absolute best dish, the one I crave whenever I leave Singapore, is the fried tofu.
I can find xiaolongbao in other restaurants, in other countries — but this is the only place in the world I have found fried tofu like this.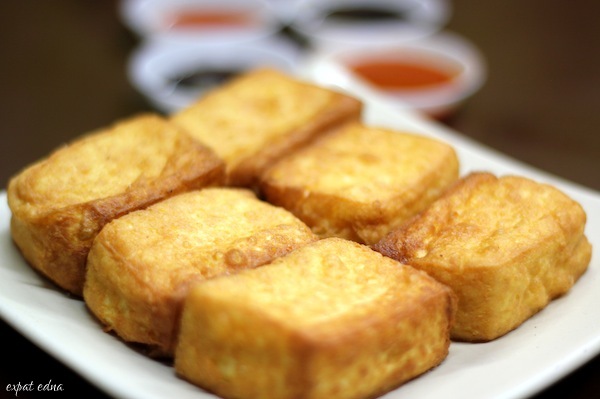 It's nothing like you'd expect tofu to taste — in fact, it tastes exactly like soft runny scrambled eggs. I can't rave about these enough, and it's such an unusual taste and texture they simply must be tried to be understood.
Put it this way: my fiancé detests tofu, yet he wolfs down this dish.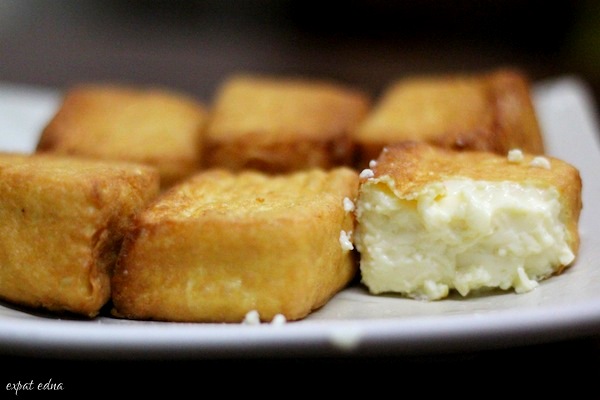 Ambience wise, the seats are hard and the space is intimate — and because the doors are always open, forget about staying too cool. Just resign yourself to a pleasantly warm eating experience; a glass of their homemade iced herbal iced tea will help you stay cool.
The other reason my friends and I ate here week after week was the service: the middle-aged woman who runs this shop is so sweet and always smiling; even when I returned after over a year's absence, she recognized me instantly and asked where and how I'd been.
Meanwhile the chef, while not one to easily crack a smile, loves posing with customers: the walls of the shop are plastered from top to bottom of him pulling noodles with customers and tourists.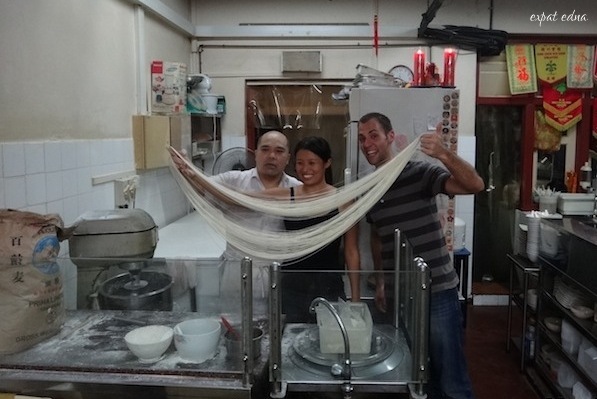 To recap: xiaolongbao, fried tofu, a bowl of hand-pulled noodles if you're peckish, all topped off with a glass of the house herbal tea. Welcome to Singapore — and tell them Edna says hi.
Lanzhou Lamian
19 Smith Street
Singapore 058933
PS: One of my last nights ever in Singapore, I ended up going against my friend Brian in an eating contest. Video below: