In this series, I ask expats to share the joys of local life they've found in their corner of the world. If you're just joining in now, check out other cities that have been covered so far here.
Today's guest post comes from Ashley, an American au pair living in Paris' western suburbs. She's one of my closest friends in the city (you can't help but bond with someone when you frantically throw a full Thanksgiving dinner together) and I can confirm that her neighborhood is indeed very charmingly French and adorable — I mean, her town even has its own castle. 
Ashley: Why I Love Saint-Germain-en-Laye
Just west of Paris you will find Saint-Germain-en-Laye — a relaxed, tree-lined suburb with more than a thousand years of rich history and bakeries on every corner.
While I've only been living in Saint-Germain-en-Laye for four months, I can't help but swoon over my new, macaron-filled town.
A Laid-back Vibe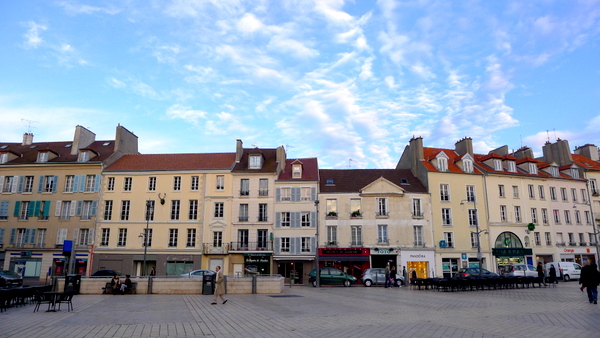 While I love hanging out in Paris, Saint-Germain-en-Laye is a welcome retreat from the city's hustle-and-bustle. The feel is definitely that of a small town; whether it's the Tunisian baristas walking out of their shop to wave to me or the elderly bookshop owner who asks, "How's the family?" it seems like everyone here knows each other. And best of all, the town is tourist-free. (Well, except for me of course!)
Delicious French and International Food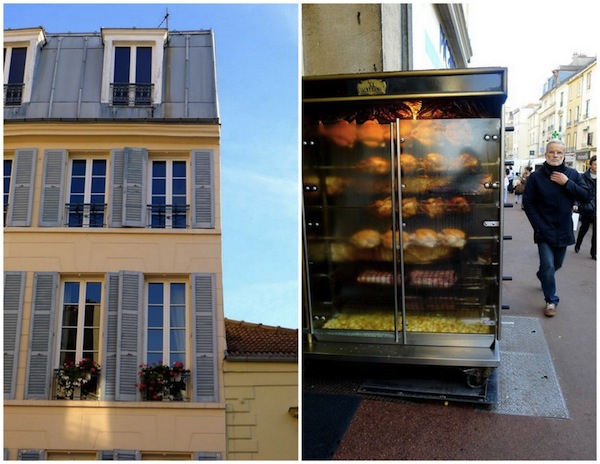 Walking around Saint-Germain-en-Laye, the food will appeal to nearly all of your senses: one is easily enticed by the golden rotisserie chickens turning on spits outside of the butcher shop, the still-warm baguettes underneath locals' arms and the colorful macarons assembled like jewels in the patissier's display window.
Along with lots of classic French brasseries and restaurants, Saint-Germain-en-Laye also affords residents a surprising amount of international food options like Indian, Japanese and even Mexican! (Any Paris expat will know that Mexican food is very hard to come by in the city of lights.)
12th Century Castle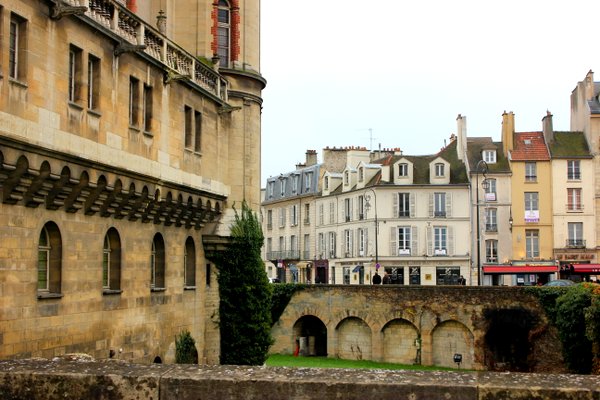 When you emerge from the Saint-Germain-en-Laye RER station, you will first spot Saint-Germain-en-Laye's most recognizable landmark: the Château de Saint-Germain-en-Laye, a 10th century château that was the birthplace of many of France's kings. While most châteaus in France see their fair share of tourists, I often retreat to the Saint-Germain-en-Laye château cathedral for a few moments of silence and solitude.
Farmers Market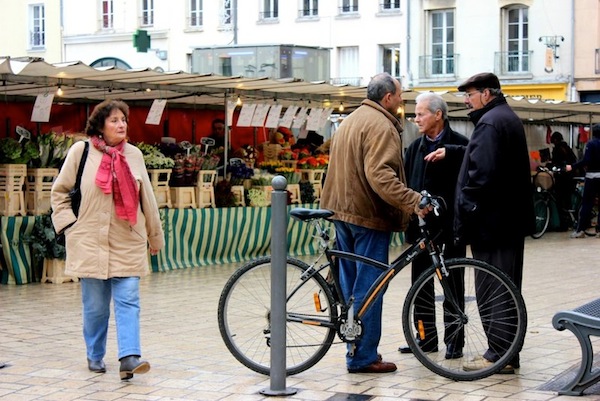 When you are living in France, a country where locals often chose their neighborhoods based on the reputation of the farmers market, it's very important to have a reputable one. And in Saint-Germain-en-Laye, everyone can agree that the local farmers market is top-notch. Whether you are in pursuit of glistening purple sea urchins fresh from the shores of Brittany or blocks of salted butter made with raw milk, the Saint-Germain-en-Laye market boasts all kinds of seasonal French delights.
———
About the author: Ashley is a freelance writer working as an au pair in France. She is quite partial to baguettes, street art and late dinners. You can follow her travels on twitter, facebook, and her travel blog, Ashley Abroad.
All photos courtesy of the author.