In this series, I round up the five best things I ate in a particular city or country. Each month on the 15th, I feature a destination from my past travels; on the last day I recap the best of the month in Paris.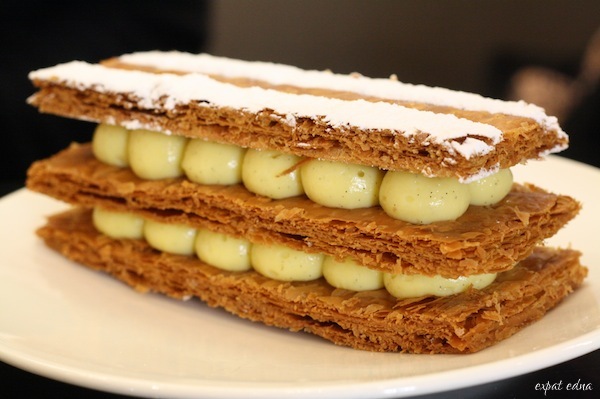 February has been my best month in Paris yet — but while I discovered numerous new favorite restaurants and pastry shops around town, none of them blew my mind and demanded placement on this list (when I discovered L'Entrecôte or Breizh Café, for example, I immediately knew they'd be top of the list that month).
So while I usually rank by favorites, this month's top five are presented in no particular order:
Jacques Genin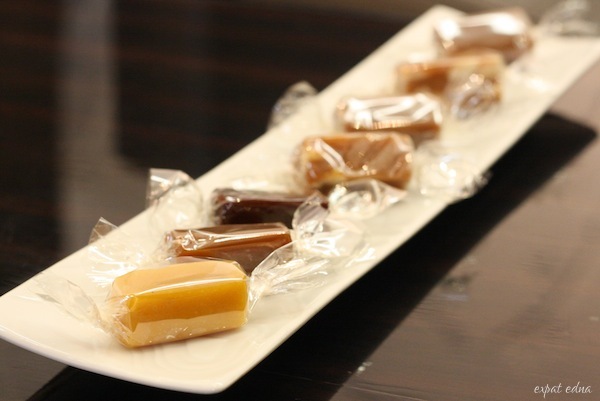 This famous patissier made people cry last month when he declared he was no longer making pastry and focusing solely on chocolate, his "first love" (ah, the French) — but his shop still offers caramels, millefeuilles, and pâtes des fruits. The caramels are buttery and smooth, and come in seven different flavors like mango and ginger (my favorite is vanilla). The hot chocolate is not as sweet as Angelina's, and therefore preferred over the latter; but the millefeuille did not live up to expectations despite all I'd heard about it. However, I am a big fan of the space: clean, upscale, and minimalistic. More photos (by Carin) here.
Grazie
I love Grazie for its vibe as much as its food — the Italian staff are warm and loud, and walking inside makes me feel as if I've been transported to Italy; or at the very least, a pizza joint in NYC. Their servings are gratuitous, I've seen pizzas with toppings piled an inch thick on top; and they serve proper espresso — you know, coffee that actually has aromatic hints of chocolate, not just burnt beans. I also have it on good authority the cocktails there are top-notch.
Beer Lunch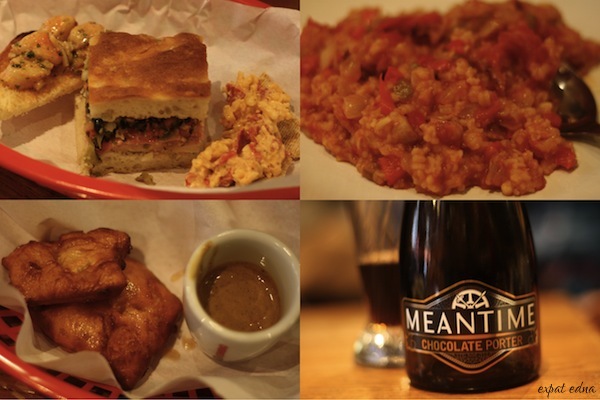 I'm not being lazy here, the invitation for this pop-up event literally called it Sunday Beer Lunch — the chef kept it simple, I respect that. The starters and jambalaya main were decent enough, a nice change from French food at the very least — but the chicory crème anglaise that accompanied the beignets was so good, I sipped what was left of the little shot glass after as if it were a fine whiskey. The chocolate porter they imported was also a fantastic accompaniment to the third course; if anyone wants to bring me some of that from England I would gladly repay you in eclairs and hugs.
L'Orient d'Or
Because I can't go a month without eating Asian food, my latest authentic find is this Chinese restaurant in the 9th that specializes in Hunan cuisine, which is known for its spicy-heavy dishes. It's amazing how three simple dishes — spicy cabbage, beef with eggplant, and pork with peppers — can curb the pangs of homesickness and make me feel so happy inside.
Des Gateaux et Du Pain
Saint-Honorés have always seemed more like a frou-frou decoration to me than a dessert, but I finally tried one after seeing this mango-salted caramel-sweet spice creation at Les Gateaux et Du Pain. They have an absolutely beautiful pastry case that I'm told changes somewhat regularly, as well as a solid looking bread selection (and a convenient location right off Pasteur metro station on Line 6), so I'll most certainly be back here soon.
Extra: Gratuitous Frenchie shot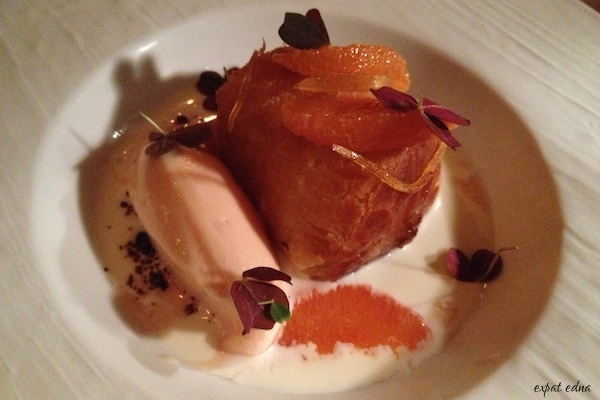 This baba au rhum (cake soaked in rum) with orange sherbert on top of a white chocolate soup from Frenchie Bar à Vins was just too spectacular not to share.