In this bi-weekly series, I round up the five best things I ate in a particular city or country.
Currently I'm counting down the top five things I ate in Singapore — see number 5 here.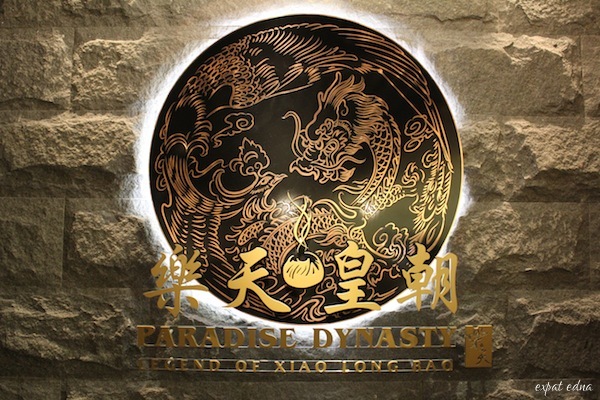 #4: Xiao Long Bao — Paradise Dynasty
During my nearly three years as a pescetarian, I turned down some of my favorite foods regularly with a willpower I no longer seem to possess: juicy steaks, double fried chicken, greasy crispy bacon.
But I still made the rare exception now and again — and one of those was always for xiao long bao.
(Another rare exception was lamb kebabs, because apparently I can say no to cows and pigs but yes to baby lambs.)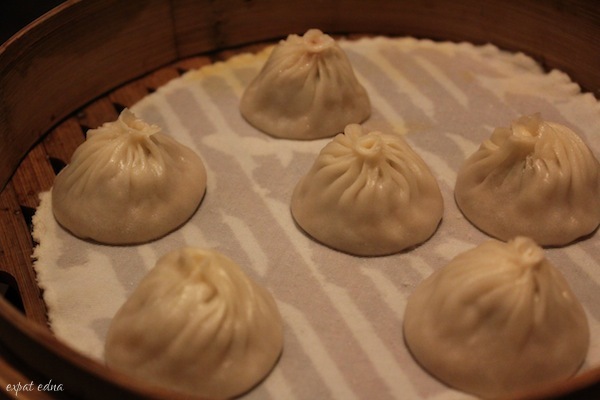 Until I moved to Singapore, I was usually able to resist these steamed soup dumplings at most brunches I attended — a feat, considering they're a dim sum staple and supposedly originated in Shanghai, my parents' hometown and the cuisine on which I was raised.
It wasn't until I moved to Singapore that I fell under their spell. The dumplings that did me in:
Paradise Dynasty's 8-Flavor Xiao Long Bao.
I could never resist those pork dumplings; they were my pescetarian kryptonite.
When properly made, xiao long bao have a thin skin that breaks at the touch of a chopstick, releasing a flavorful broth that spills into your spoon and leaves you with a tender pork dumpling that goes perfectly with a dip of vinegar and ginger.
They're hard to get right — the skin has to be thick enough to hold the soup while cooking, but thin enough to give at the slightest poke.
So the first time I heard about the flavored xiao long bao, I thought they were gimmicky. Xiao long bao are already delicious as is. Clearly this was a ruse to attract the tourists and Western palates, right?
Wrong. So wrong.
These xiao long bao are as high-quality and mouth-wateringly perfect as they are colorful.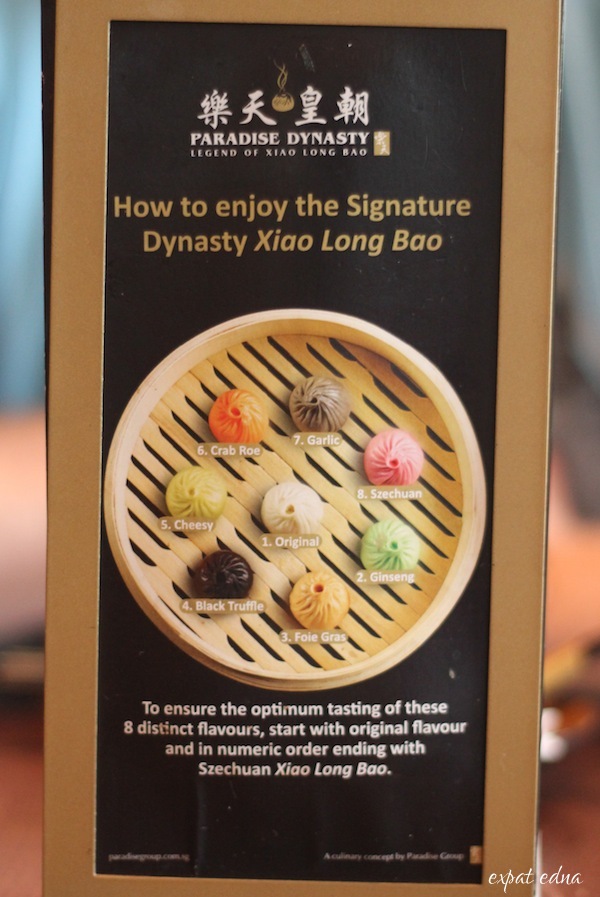 The Signature Xiao Long Bao are recommended to be eaten in a specific order, so that stronger flavors don't overpower the subtler ones. You start with original, then move to Ginseng, Foie Gras, Black Truffle, Cheese, Crab Roe, Garlic, and Szechuan.
My favorites include the cheese, black truffle, and foie gras (even though when it comes to the latter, I don't like the real thing here in Paris!). The Szechuan is a bit too spicy for me, I usually gift it to someone else — but I could eat a whole basket of the cheesy xiao long bao on their own (as sacrilegious as that feels to say).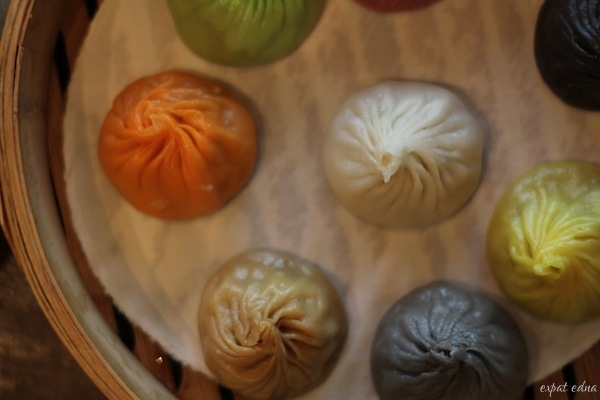 The restaurant has a fantastic menu and ambience overall; the spring rolls are almost as good as my mom's, and they sometimes have a 'tea master' who walks around pouring tea into your cup from two tables away, using a pot with long spout that he throws over his shoulder. If you can swing it when it's not rush hour, they've also got an outside terrace that overlooks Orchard Road. And let's not forget the open kitchen set-up where you can watch their dozens of chefs crimping and steaming dumplings at an impressive speed.
But seriously. Go for the dumplings. Original or flavored, doesn't matter to me; just get yourself some xiao long bao already.
For more on how to eat xiao long bao (or to drool over more photos), check out this post I wrote over at Waegook Tom.
Paradise Dynasty
#04-12a
Ion Orchard mall
2 Orchard Turn