In this series, I round up the five best things I ate in a particular city or country. Each month on the 15th, I feature a destination from my past travels; on the last day I recap the best of the month in Paris. 
Let's play a game called, Guess which ethnic cuisine Edna was leaning towards this month?
Before the haters start commenting — "But you live in Paris, why don't you eat French food?" — I actually do visit an equal number of French and Asian restaurants here in Paris. But, nothing on the French side stood out this month — whereas on the Asian side, I found a number of places that were so authentic they made me feel like I was back in Asia. So this month, they win. But hey, there's still at least one French place on here….
1. Frenchie Bar à Vins
I'll be upfront: the Frenchie wine bar is not a place to go on a budget. However, it is quality for your money; you basically get Frenchie without having to pay Frenchie prices (or struggling to get a reservation at the restaurant, which is located directly across the street from the wine bar). And if those delectable dishes — which are best shared — aren't enough to convince you, there's an open kitchen-style window where you can watch the chefs work their magic.
For more on the wine bar (all three below have claimed Frenchie as the best meal they've had in Paris):
Diane, A Broad
Will She Love Paris?
RBJello
2. Deux Fois Plus de Piment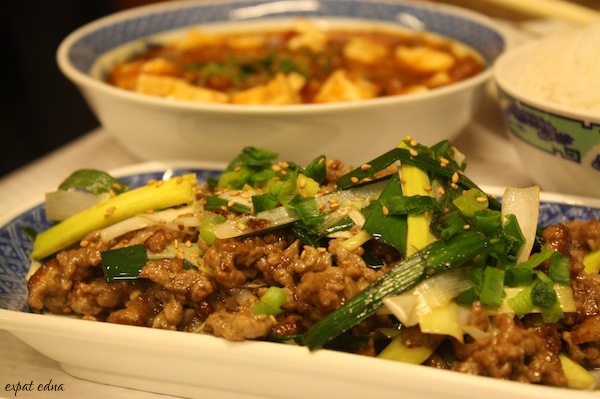 Authentic Sichuan food in Paris — I never would have believed it possible if I hadn't checked it out for myself and set most of my tongue on fire eating a bowl of mapo dofu. This is the real deal, folks: the spice, the rice, and especially the numbing Sichuan peppercorns. If anyone ex-China expats are missing some quality 麻辣, get yourself to DFPDP immediately. No, really, like right now. I'll join you.
3. Sapporo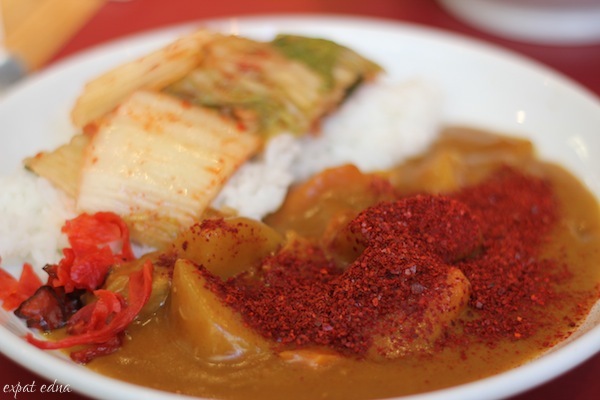 Japanese curry, believe it or not, is actually one of my comfort foods. When I moved to Dalian, a city in northern China full of Japanese and Korean expats, I was introduced to staples like kimchi, barley tea, and Japanese curry (served by an adorable old Chinese lady in a hole-in-the-wall she named Cafe Trattoria, which was frequented by Russians. I had no idea which country I was in when I ate there).
The first time I tasted the curry at Sapporo, I literally felt like I'd been transported — in that moment, I could have sworn I was 18 again and sitting in that tiny cafe in northern China. It was magical. And while I can't promise you any magical moments, I can promise you the curry is worth trying…and coming back for on a weekly basis.
4. Dawa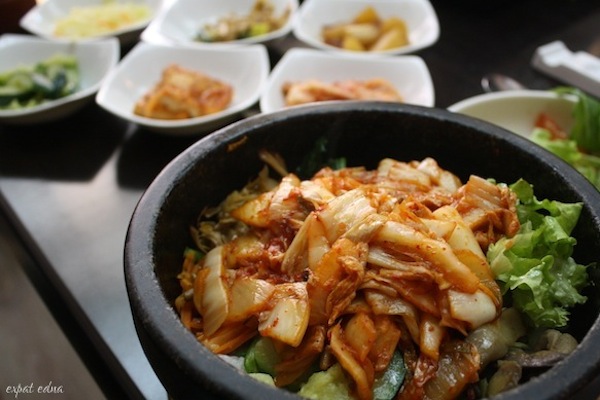 My love of Korean food also stems from the same story above. I especially love bibimbap, which is rice, vegetables, an egg (and often meat) served in an extremely hot stone pot. The bowl is brought out sizzling, and you mix everything up while it's still hot. Tip: I personally like my rice a bit burnt, so I mix the veg and meat on top first and let the rice sit at the bottom of the bowl for a while until it's a nice crispy brown.
By the way, just as a testament to Dawa's authenticity: the first time I came here, the table next to me was a large party of middle-aged Korean women. Surely they know what's what.
5. La Chine Massena
This photo should tell you all you need to know about La Chine Massena. It is proper dim sum. (For those not familiar, dim sum is meant to be served on carts; you order baskets as they're wheeled past your table.) Everything we tried was as good as you could expect for dim sum in Paris, with a couple notable exceptions: the xiaolongbao are a pass, but the steamed pork buns are pretty solid.
(More on La Chine Massena here.)
When I started this series exactly a year ago, I was only meant to stay in Paris until the end of 2012. I'm ecstatic that I've extended my contract here and am able to continue exploring, eating, and sharing for a few months more!