Scary confession: I took over two thousand photos in the one month that I spent in Azerbaijan — 600 of those were with my iPhone. Luckily I showed a bit more restraint when it came to my instagram feed. Below are a few of the best snaps from that month, depicting some of my favorite parts of Azerbaijan.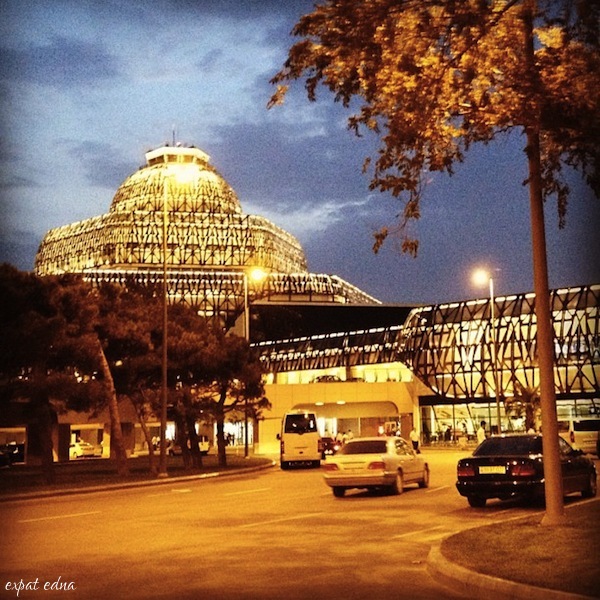 Baku Airport: The interior's not much, but what a lovely airport to gaze upon from the outside. Seeing this building when you arrive in Azerbaijan for the first time is such a pleasant surprise, it almost eases the pain of having just forked out $160 for the visa.
Sunrises over the Caspian Sea: This was the view from my hotel room. Oil rigs and construction cranes aside, not a shabby sight to start the mornings.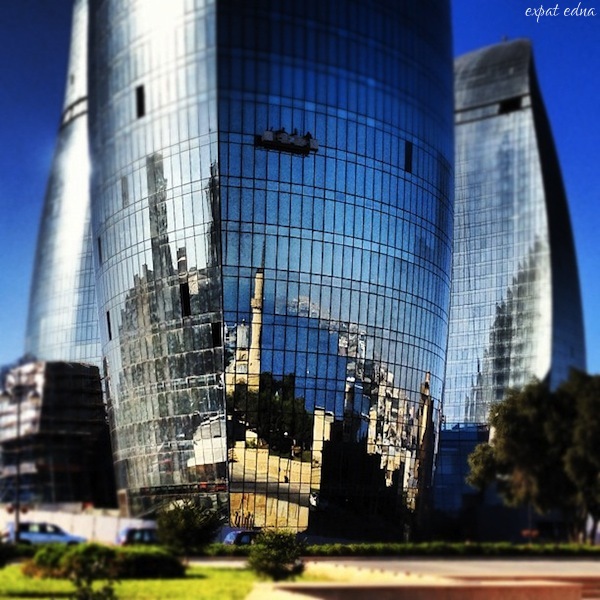 Flame Towers: Baku is far more modern than I expected, and the Flame Towers are a giant, gleaming testament to that. Situated on a hill above the city, on a clear day you can see the rest of the city and the Caspian Sea reflected in its glassy exterior (I do not envy those window washers).
The Old City: My favorite part of Baku, I loved walking through the Old City — and appreciated that the vendors weren't too pushy for a sale. Many sold cheap tourist souvenirs, but there were a few proper carpet shops with merchandise costing hundreds of euro (and even required official documentation that you had to show at customs).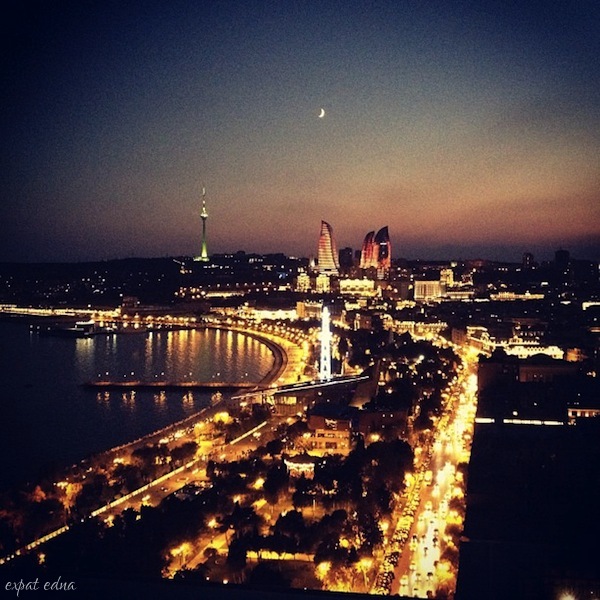 Baku by night: Talk about a city of light. Baku came alive come dusk, and the nightly light show displayed on the Flame Towers was strangely mesmerizing. If you happened to be eating outside nearby, it was like having dinner with a show.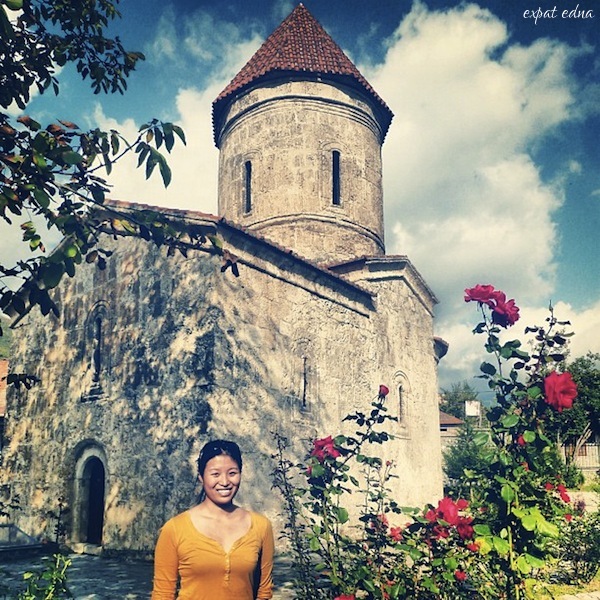 Kish: This Albanian monastery from the first century absolutely blew me away. I always thought it was an exaggeration when people said they felt an 'overwhelming sense of peace' in a certain place, but then I went to Kish. And it's not an exaggeration after all — it's a legitimately overwhelming and beautiful sensation.
Food, food, food: Obviously, I've written about this at length, but it had to be mentioned again. I love exploring a country's cuisine and unsurprisingly, the best meals were the ones made fresh to order, and by people who obviously cared about their food.
Sunsets in the countryside: I only spent a weekend in the Azerbaijani countryside but it was three of the best days of my entire trip. So much about it took my breath away — including this dramatic stunner of a sunset on our first night in Gabala.
Follow me on Instagram at @expatedna