In the summer of 2010, I was as single as could be.
In fact, not only was I not dating, but I was actively avoiding anything resembling such. Over a year before, I'd sworn off relationships and promised myself I'd spend my 20s single so that I could focus solely on myself, my career, and my plans to travel the world.
And then that November, my promise went out the (44th floor) window.
I met my fiancé.
By moving in with him.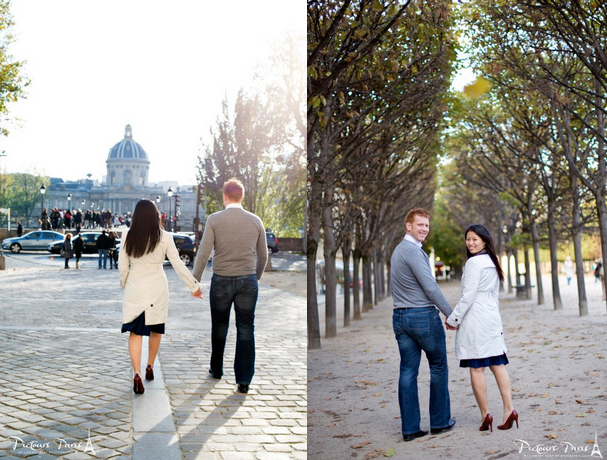 Four months after I moved to Singapore, my then-roommate decided to leave and head back to America. Since his company owned his flat, they probably didn't want me sticking around. I had to find a new place to live.
As luck would have it, I fell in love with the very first apartment I saw.
It was a brand spankin' new place, on the 44th floor of a 50-story building, with gorgeous views over the city. What wasn't there to love? And the company — well you couldn't find a better trio in Singapore.
(The story of how I got ended up joining the flat is a funny one in itself — it involves the apartment bomb shelter — but terribly long. That one's better told in person.)
My other roommates were a Scottish architect, a British IT manager, and an American Fulbrighter. Neither the Brit nor I needed to move in until the next month, but the four of us got on so well that we would often hang out at the flat every night after work anyway.
And that's how I got to know the Brit. His name was Mike, and he had just moved to Singapore ten days earlier.
Over the next few weeks, I tried to hang out with him as much as possible. Not because I was interested in him romantically — remember, I'd shut that part of my brain off — but as a serial expat, I knew how hard it could be to make friends in a new city.
So every time I was going out with friends for dinner or drinks, I'd invite him along. After a couple weeks of hanging out in groups, we started hanging out just the two of us. We'd spend entire afternoons just walking through the city together, talking about nothing and everything.
Of course, it didn't take long for us to realize we had feelings for each other — but we didn't want to do anything about them because come the first of December, we'd be flatmates. We didn't want to create an unnecessarily complicated situation (seriously, this flat was amazing. neither of us wanted to jeopardize our place there.) nor did we want to creep out the other two flatmates.
But living together only helped us realize how amazingly compatible we were (both of us are into tech, and lord did we geek out when we first moved in) and our other two flatmates didn't mind. In fact, despite our adamant denials, they were convinced we were already dating long before we really were.
So less than three weeks after moving in together, we decided to give this thing a chance. Just to see where it would go.
(Our announcement to the flatmates went something like this:
Us: "Hey guys, just to let you know…we're dating now."
Them: "Yeah…this isn't news. You guys have been dating for weeks.")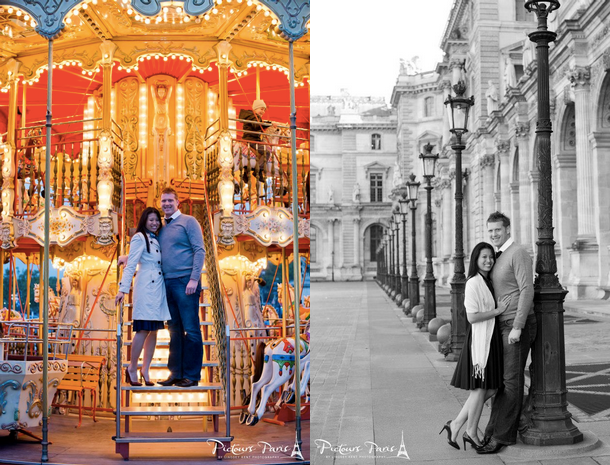 Two months later, over the Chinese New Year break, we took our first holiday together — to Bali of all places, possibly the most romanticized island in southeast Asia.
I was slightly terrified — it had only been two months and here we were: sink or swim. If the trip tanked, one of us would likely have to find a new place to live as soon as we got back to Singapore.
But Bali went amazingly well. So did our many trips to Thailand, Vietnam, China, and even a miserable rainforest in Malaysia where I did little else but battle mosquitoes all weekend.
By the end of that first year, we'd been living together longer than we'd been dating, and traveling together for just as long. We couldn't remember what life was like before we'd met. I couldn't believe we'd found each other in a country thousands of miles away from our own.
But I knew I had to move on. I didn't want to stay in Singapore for more than a year — I may have broken my promise to myself to stay single, but I wasn't going to break the part about traveling all through my 20s.
So I went to Australia for five weeks, and then I moved to Paris in January of this year. We never even had to talk about what would happen to us — we knew we'd stay together, there wasn't a question about it.
This past May, Mike came to Paris and proposed on my birthday.
We'll set the wedding date when we're living together again.
There are so many people out there who say dating while traveling doesn't work out. Dating another expat doesn't work out. Dating long-distance doesn't work out.
I'm sharing our story to tell you that sometimes…it does. 
(Update: we called off the engagement and split up very amicably in the summer of 2013.

However — as I'm once again in a serious relationship with someone I met and dated while traveling, who is a fellow expat, and also endured long-distance for a while — my last statement still holds true and I still stand by it!)