As an American expat, Christmas expectations are set quite high, and so far nowhere has been able to match them. Having spent the last two holiday seasons in Singapore and Australia — where neither the atmosphere nor temperature felt adequately Christmas-y — I was excited when Noël decorations started going up across the city last month.
Finally, I thought. Paris will know how to do Christmas right.
Well, I was right — kind of.
Seeing the streets and shops of Paris all lit up for the holidays is magical. 
But the Christmas markets? I eagerly went in search of as many as I could across the city, and — to channel an old English professor — I found them wanting.
So if you only have time to visit one Christmas market in Paris, take a look at my quick guide below and see which one best suits your holiday wants and needs:
Most Quick-and-Easy: Montmartre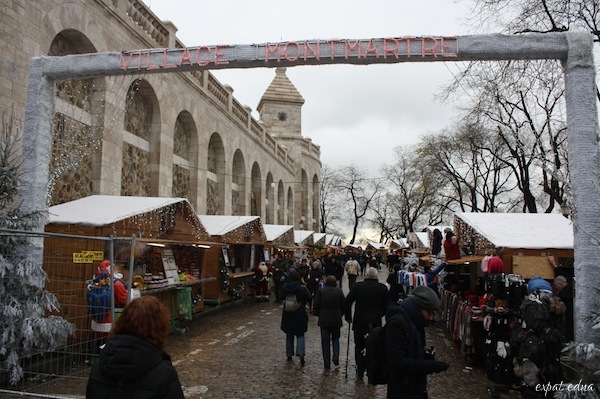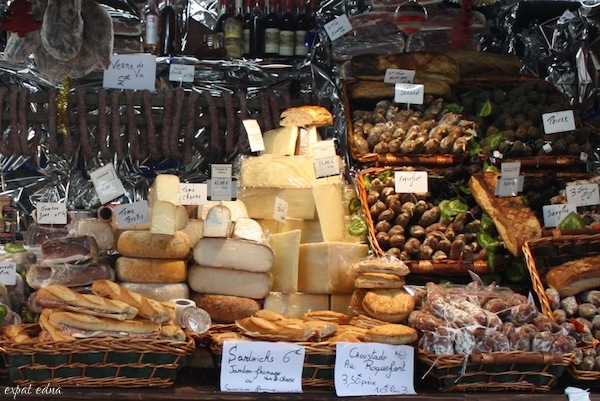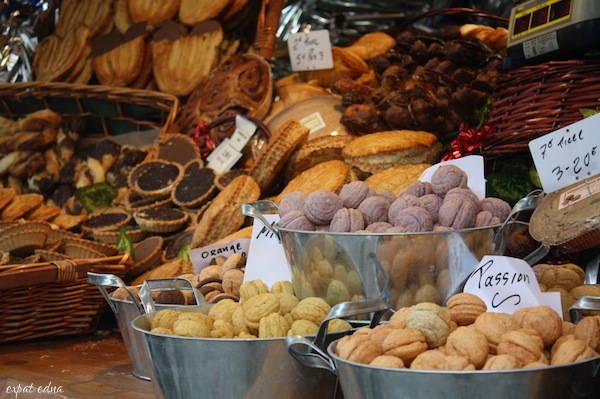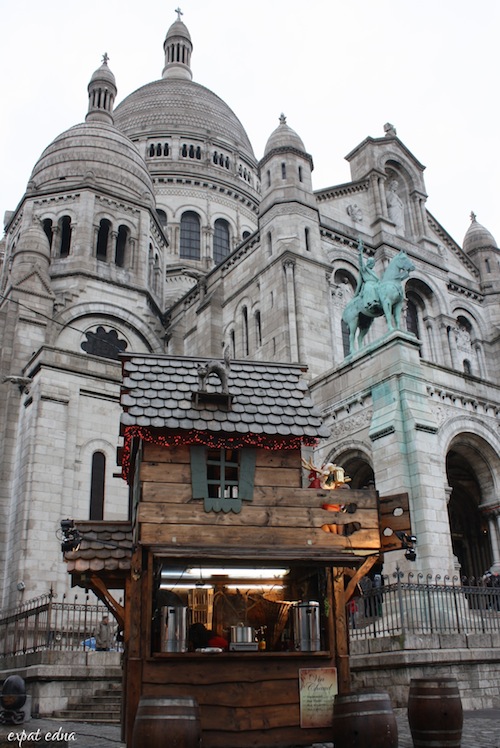 The cozy Christmas "village" next to Sacré-Coeur only wraps around a couple alleyways, making it perfect for a short stroll without all the big to-do of the other markets. Want a cup of vin chaud to warm your hands while you walk through the winding streets of Montmartre, or just need to browse for a quick gift? This is your place.
Most Disappointing: Trocadéro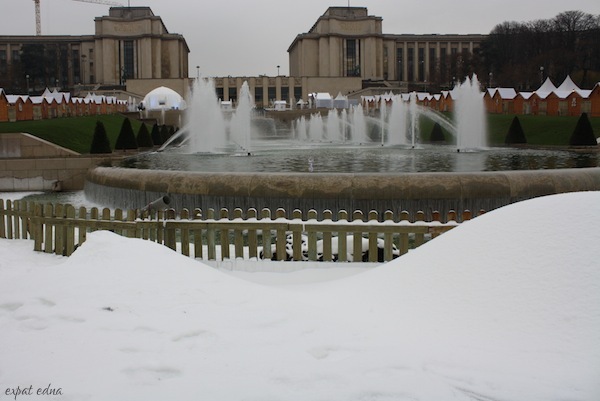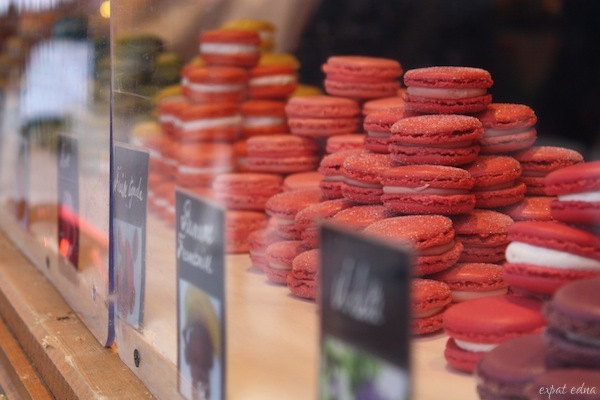 Don't let that first photo fool you. The only thing you'll find at Trocadéro is unhappy vendors, inflated prices, hordes of tourists and a whole lot of disappointment. If you really want to go see the Trocadéro market, ten minutes is all you need. Any more than that and you're wasting precious sightseeing time.
Most Non-Christmas-y: Champs-Élysées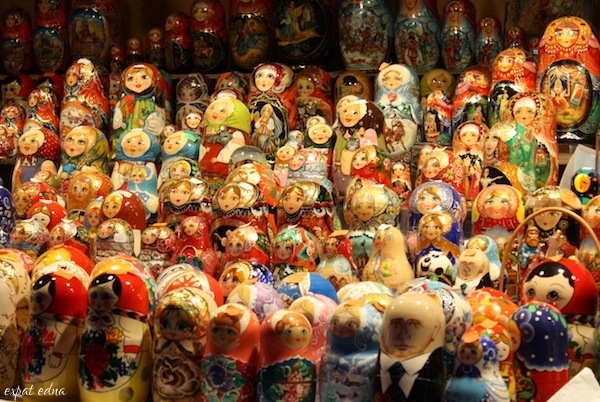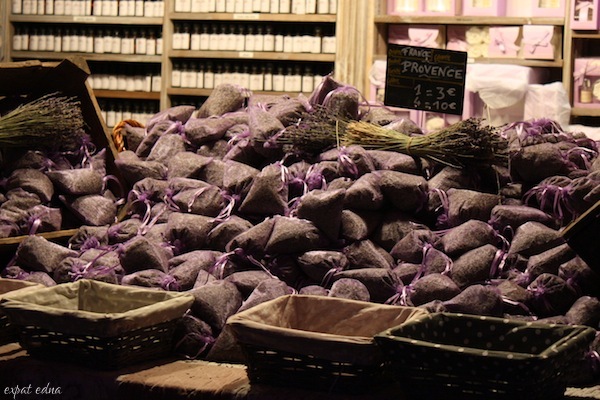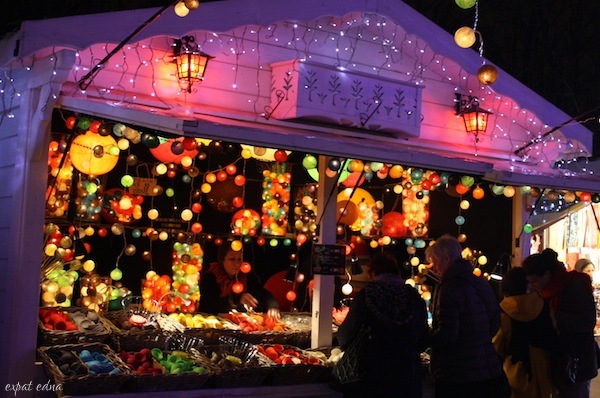 I could have said this was the most commercial, but that's expected: it's the Champs-Élysées, after all. What I wasn't counting on was just how far the "market" here strayed from the Christmas spirit.
It was definitely the strangest of them all: neon pink food stalls sold cotton candy and hot dogs, a bored Santa Claus played on his iPhone while trapped inside a giant fake snow globe, an ice skating rink blasted failed techno-disco songs from the 80s while skaters maneuvered around life-size stuffed pandas and orangutans.
Most Raclette: La Defense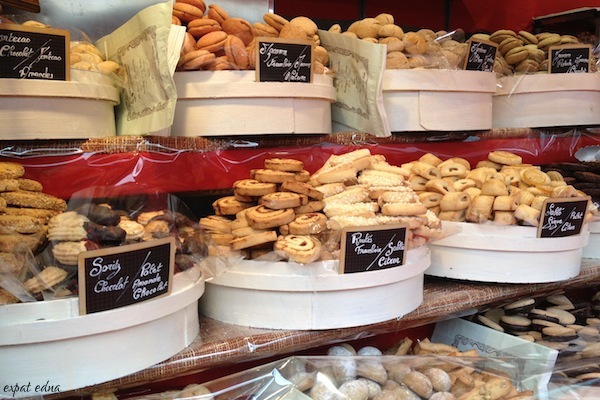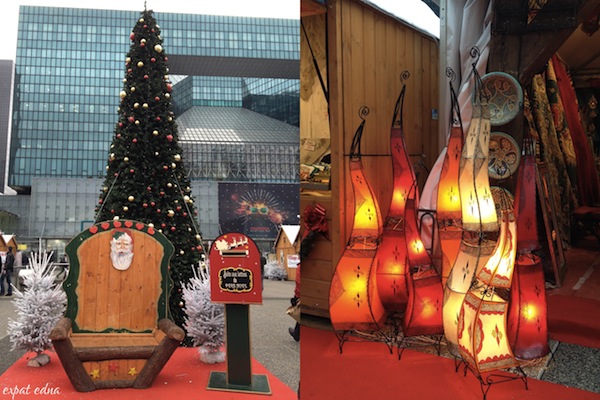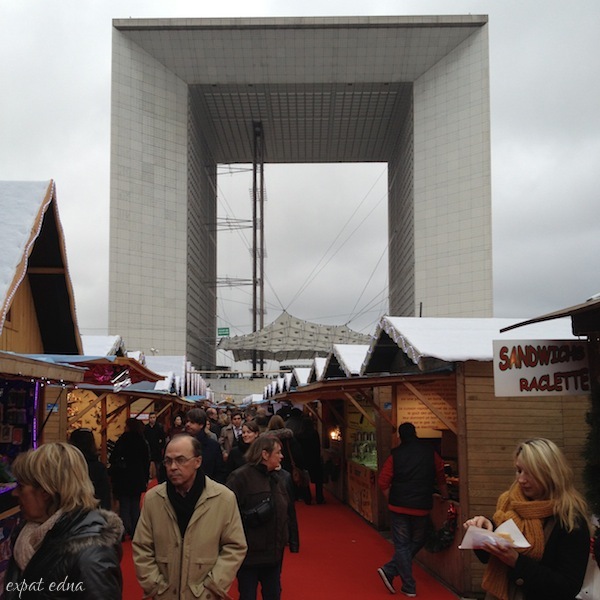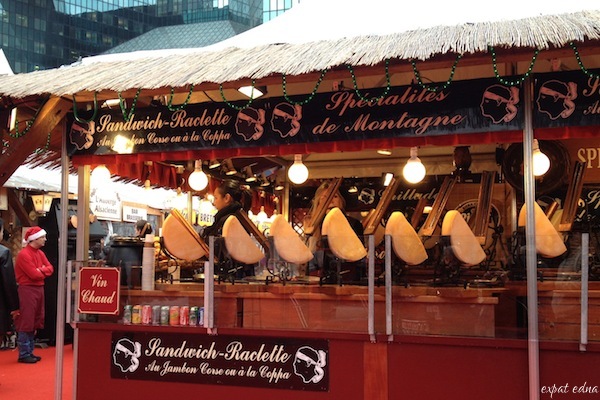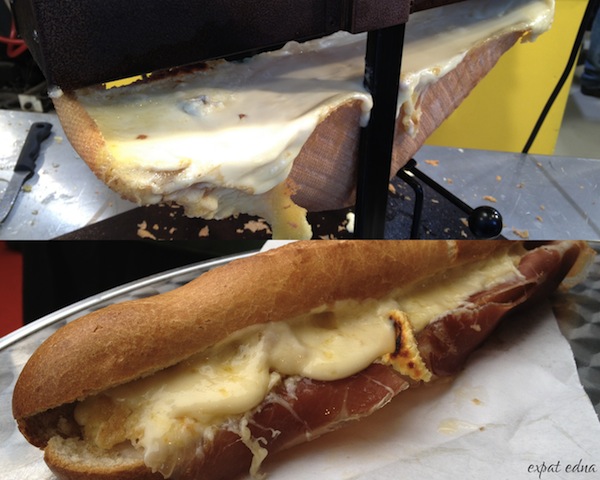 In my opinion, La Defense is the best of all the Christmas markets: it has more space to set up shop so you won't feel as crowded, and its location at the end of metro line 1 means there are fewer tourists. Perhaps best of all, there are far more kiosks here, so you can spend a decent amount of time browsing through the market — which makes the trip out to La Defense worth it.
And for goodness' sakes, they have the hot cheesy goodness that is raclette, and it is everywhere! I couldn't believe how much I struggled to find it at the other markets. Just beware of coming here around lunch time as you'll be fighting for table space with the French office workers who come out to enjoy a cup of vin chaud.
I'm so glad La Defense was the first Christmas market I went to — if I'd gone to any of the others first, I may have given up all hope and not bothered to check this one out. If you have a couple hours in Paris to dedicate to a Christmas market that won't leave you utterly disappointed and fed up with tourists and commercialism, La Defense is your best bet.
(For a more detailed look at this market, including how happy I look like when I have hot wine, check out Ashley Abroad's post.)
Where is your favorite Christmas market?