Welcome to another edition of "I Love My Neighborhood", where I ask expats from across the globe to share the joys of local life they've found in their corner of the world.
If you're just joining in now, check out the other cities that have been covered so far here.

Today's guest post comes Kelly, an expat in another one of my favorite cities: Hong Kong. It's one of the few places in the world that can compete with Shanghai for my love — and that's why I enjoy reading Kelly's blog, as her posts frequently focus on food finds in Hong Kong. Today she switches gears and writes about SoHo, which apparently is not just a neighborhood in New York City (see, you learn something new every day).
Kelly: Why I Love SoHo (South of Hollywood Road)
SoHo is located right next to Central (the financial hub of Hong Kong) and the famous Mid-Level escalators, which are the longest covered outdoor escalator system in the world. Known for antique shops, various modern art/sculpture galleries, open air food stalls, high-end boutiques, mom and pop restaurants, wet markets, trendy restaurants, wet markets, and even coffin makers, it's a real mish-mash of a neighborhood.
Amazing Views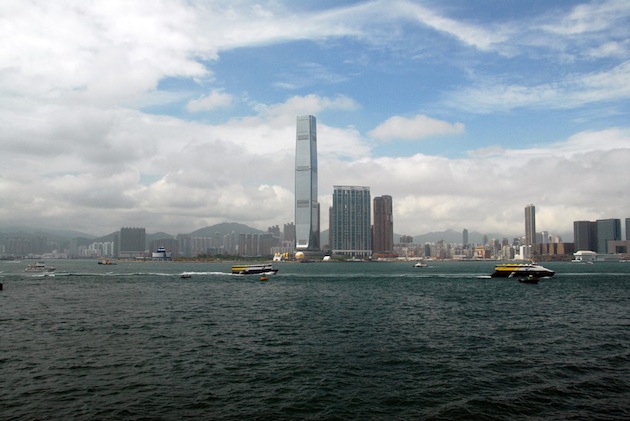 Hong Kong is full of amazing views. One of my favorites is the view from Hong Kong Island towards the International Commerce Center. I walk down to the harbor at least a couple of times a week to enjoy the view. Tip: On the fourth floor inside the IFC Mall in Central, there are tables and chairs open to the public. There is no need to purchase anything to enjoy this fabulous view.
Convenient Location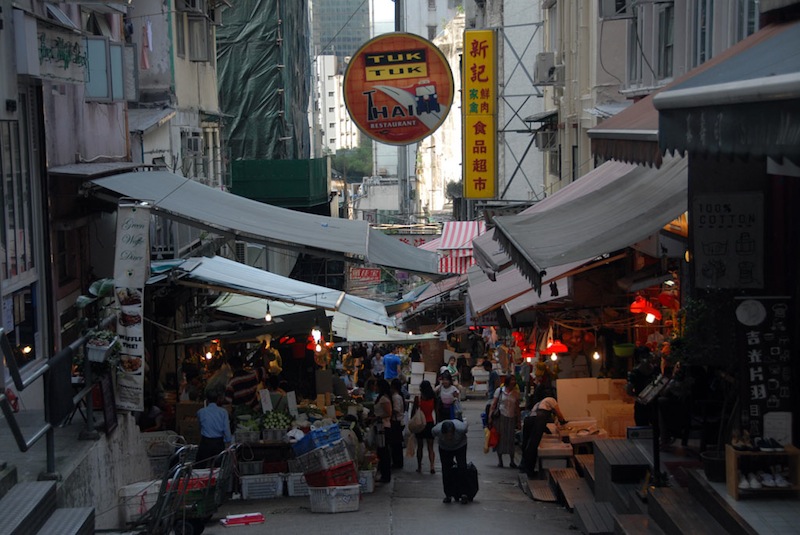 SoHo is located in the heart of Hong Kong; everything and anything you want can be bought or eaten here. Some people never cook a meal at home, especially since eating out can be very cheap if you stick with the open air food stalls and local non-chain small eateries.
Disney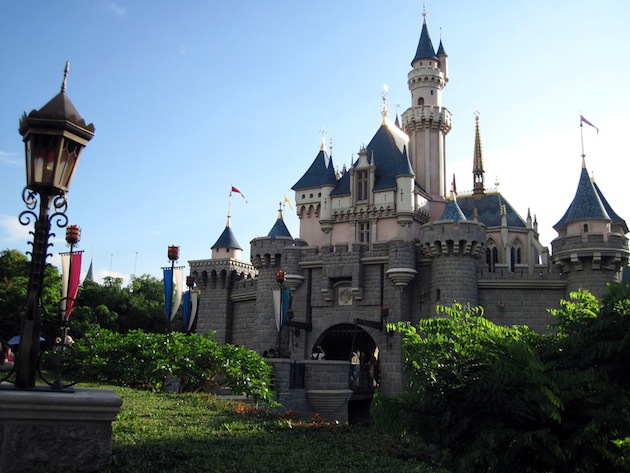 Hong Kong Disney is only half an hour away; an hour door-to-door! I only visit Hong Kong Disney during the weekdays where there is pretty much no line for anything. Space Mountain: Ten minutes! I love the general feel-good atmosphere of Disney — a great change of pace from chaotic Hong Kong, which is why I purchased an annual pass.
Pandas
Whenever I am too lazy to visit Disney, I head for Hong Kong's Ocean Park which is only fifteen minutes away. I always head towards the panda exhibit first. I never liked pandas until I saw them in person; but once I did, that warm fuzzy feeling never left me. I also purchased an annual pass here as it is offers pandas and spectacular views of Repulse Bay.
Hiking Trails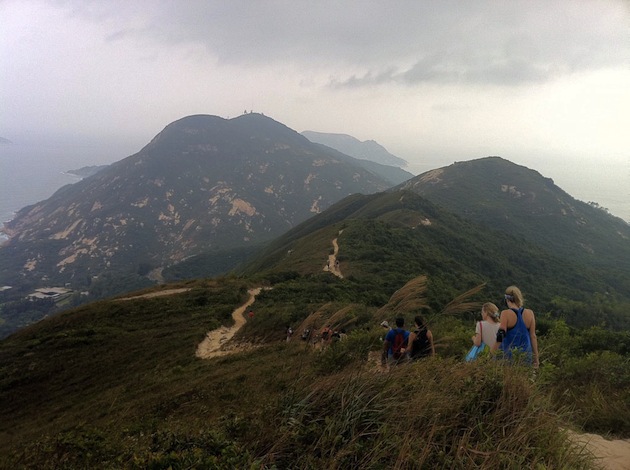 When the weather is not too hot, I drag my husband out to go hiking. Our favorite is the spectacular Dragon's Back Hike. It is an easy hike that we can do wearing sneakers and can be completed in around two hours. It is also only a fifteen-minute MTR or bus ride away!
Beaches
When the weather is crazy hot, as it often is in Hong Kong, I head for the beach. There are quite a few nearby beaches to choose from, but my favorite is the beach located at Long Island, which is only a thirty-minute ferry ride away from Central. Long Island is very quaint and has pretty good air quality as cars are forbidden on the island. Plus there are lots of tasty snacks like freshly fried potato chips on a stick, frozen fruit on a stick, shaved ice, in addition to numerous seafood restaurants.
———
About the author: Kelly is a housewife and aspiring author living in Hong Kong with her husband. She loves living in Hong Kong and is very glad to have the opportunity to do so. She blogs about her adventures in travel and food at The Hungry Egghead.
All photos courtesy of the author.
I'm looking for guest bloggers! Want to write about your neighborhood? Contact me here.