"Are you crazy?!" the Irish teammate asked me the other night at our club fundraiser. "How can you not love Paris?!"
"I don't know," I shrugged, "Maybe it's because I've never been a Francophile, or –"
"Well I fookin' hate the French, but I still know that Paris is the best city in the world!"
———
I have this conversation often. Most people understand the sentiment and let it drop; others simply know better than to waste time arguing.
Just like with people, you can't help which cities you fall madly in love with — and which cities, no matter how good they look on paper or how hard you want to like them, end up being relegated to the friend zone. It doesn't help that I moved here for a job, to chase my career; not because I was desperate to know what life in the City of Lights was like.
Paris is like an uptight platonic friend. The city is nice enough, but it doesn't wow, inspire, or amaze me.
Asia is my love; a laid-back companion who's always up for a wild adventure. Asia makes me feel alive.
———
I've tried to put a positive spin on it, but there's only so much positivity that can get you through the days. I'll feel better if I just finally admit it: I miss Asia a hell of a lot.
Good Eats
Here are just a few of my favorite foods: Hot pot. Fried rice. Yang rou chuanr (lamb kebabs). Dim sum. Chilli crab. Pad thai. Spring rolls. Pho. Xiaolongbao. Tom yam. Lanzhou noodles. Kongxincai (water spinach). Dumplings. Fresh fruit juice. Mapo tofu. Any kind of tofu. Anything on a stick. Anything sold from a cart on the street. Jellyfish. Fish soup. Fried green beans. Spicy and sour cabbage. Bok choy. Rice cakes. Red bean ice cream. (YES, I LOVE RED BEAN ICE CREAM.) I honestly can't go on, this is making me cry.
In 23 years I've never gone this long without proper Asian food, and would gladly give up baguettes for the rest of my life just to have access to these dishes again.
Low Cost of Living
"But Edna, you're so dumb. You can find half those foods in Paris!" That's true, but a bowl of pho costs me €8. The same amount of money could buy me three meals in Singapore, or six meals in China. Taxis and metros are also cheaper; as is rent in a number of Asian countries. There's also generally a high wage-to-cost-of-living ratio, so as an expat, your money goes further.
Frequent Dining Out
I am a terribly unimaginative cook. But because I can't afford to eat out every day, I've had to learn to feed myself. So far I've gotten really good at frozen pizzas, paella from a bag, and boiled sweet potatoes. But I can't manage anything with more than five ingredients (of which two are almost always pepper and Tabasco). I would much, much rather go to a hawker center or noodle shop, where I'll be spoilt for choice and someone will cook the dish with infinitely more skill than me. And because of the cheap cost, it still runs less than me buying the ingredients myself, and wasting time trying to figure out if the potatoes are done yet.
Expat Crowd
Paris and Asia draw entirely different expat scenes. I'll delve into this more in a future post, but the main difference is that Paris expats are more settled down, more "mature"; having kids and businesses and grown-up things like that. Asia expats generally aren't as settled, and spend more time walking on the wild side.
Not-so-Fancy Architecture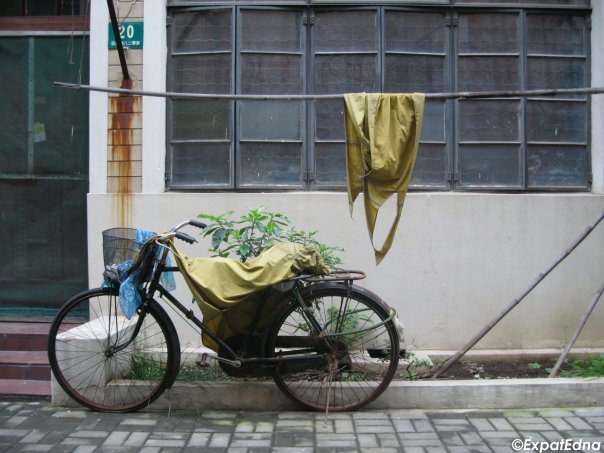 I used to complain about temple fatigue in Asia; not knowing there was something worse: cathedral fatigue. I'm all for simple; the buildings in Paris are way too detailed for my taste. I miss wandering through aging French Concession alleyways or Singapore shophouses; maybe I'd like Paris better if the city residents hung laundry off their fancy ornate iron-wrought balconies.
Cheap Travel
I once found a round-trip flight from Singapore for $48 and later that week I was in Borneo hanging out with the orangutans; I could do weekends in Thailand or Vietnam for $200 — including airfare, accomodation, and food. In Europe, just getting to another country sometimes costs that much. I do far less traveling in Europe than I did in Asia, and it's giving me cabin fever.
Everything about the Metro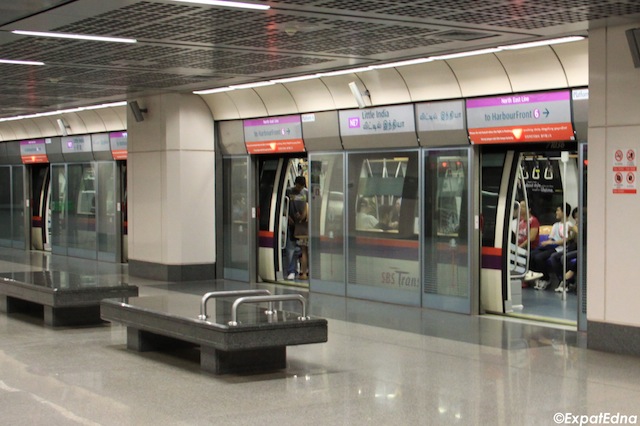 I understand Asia has much newer metro systems, but just because the Paris metro is old doesn't give it a free pass to smell like pee or have bums sleeping in it all the time. Also, there's no air con in summer and no heat in winter, which only adds to the misery. And the seats! The Paris metro has the most inefficient seating arrangement I've ever seen. The OCD/germophobe in me really misses sparkling clean, pleasant-smelling, well-seated metros.
Convenience Stores
When I forget breakfast, or need another can of beer, I can't just dart into Family Mart or 7-11 and grab a pack of onigiri or some cheap roadies. I miss seeing those little shops, and hearing their annoying door bells, because they are well and truly convenient. Partly because they are….
Places That Open on Sundays
On the one hand, I kind of like that Parisians take the time to truly enjoy their Sundays, and not have the day blend into the rest of the week. But every damn Sunday: "Crap. I'm craving x. Is the Franprix still open?" or "Hey Friend, I'd love to meet up at that restaurant you recommended — but first, we need to check if they're open on Sundays." Come on.
Cats
I'm a cat person. Paris is a dog city. We don't mesh.
Dress Codes
Parisians are so damn put together, with their neon skinny jeans and denim jackets and delicately-applied make-up. When I'm heading out for training, I don't care how I look in my gym shirt and shorts — but others do, judging by the looks I've gotten on the metro (to be fair, Singaporeans are like Parisians in this respect; I only got away with the outfit in China). And when I'm feeling rough around the edges and just want to pop out for some coffee or bread, I don't have the energy to put together an acceptable outfit just to be seen in public for a few minutes. I miss a society where wearing pajamas in public is acceptable.
Attitude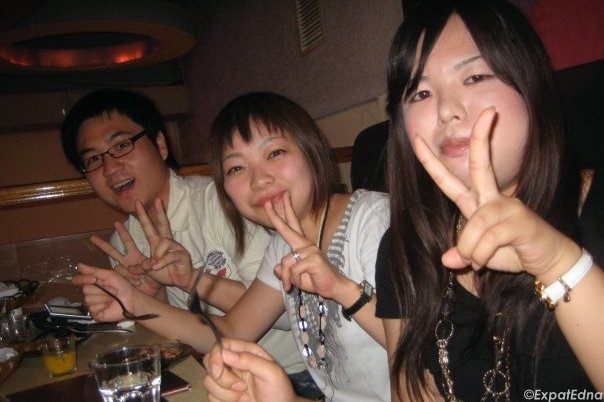 Good lord Europe is in a depressing state these days. Austerity this, Merkel that, double-dip recessions and the state of the euro…it's no wonder the skies are always gray, they're simply reflecting the moods of the people on the continent. And of course, as an American, I love to smile and to see smiles, and Parisians aren't the most generous with their smiles. Meanwhile Asia is just more laid-back: you'll never lack for smiling faces and friendly people, not to mention a less depressing economic climate.
Chaos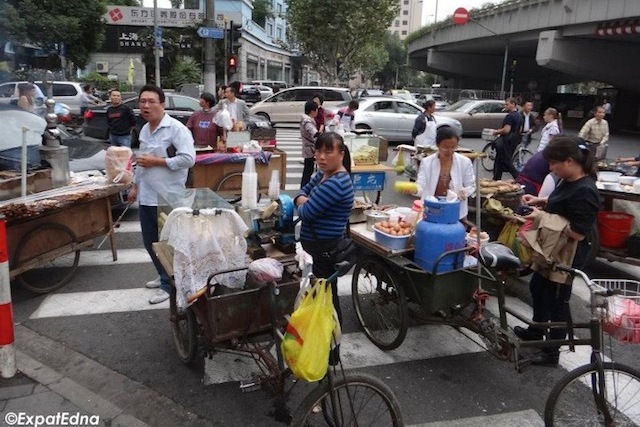 This is what I miss most. Paris is too high brow for me, I think. I miss chaos. I miss daily wtf? moments like finding a shark tank in the middle of the street, or a man dangling a live turtle on a stick for no reason. I miss go-kart tracks that recklessly sell you beer between races. I miss feeling like Frogger every time I try to cross the road. I miss playing street food safety roulette. I miss walking outside my door every day and wondering, What's going to go wrong today?
What do you love about Asia? Or, what else is there to love about Paris that I might be missing?