It's yet another cold and dreary day in Paris, with bipolar clouds that could either open up and drown you like a sewer rat at any second, or clear and reveal a bright and beautiful sun. Either way, I think Paris has decided to skip spring and summer this year, and we're just living in a perpetual March-like lion/lamb weather dichotomy.
So you know where I'd much rather be right now? Singapore, where it's not only 88F/31C (heaven!) but where Beerfest Asia is currently in full swing. First started in 2009, this event is now held every year at Marina Promenade (next to the F1 tracks) and features over 40 stands and 300 beers, lagers, and ciders from around the world.
Depending on when you buy and which day you attend, tickets range from S$20-40, which includes one complimentary beer. As far as the offerings go, most drinks are around S$5, which may not seem like the best deal for a beer festival (especially when you come from the land of dollar pitchers) — but in a country where pints of Guinness go for S$15 and even the cans at 7-11 start at S$3, a fiver for a bottle of Australian cider is not that bad.
Over the course of four days, you can sample everything from Armenian lager to Danish stouts to Taiwanese lychee beer. On top of that, there's live music, performances by Comedy Club Asia, a kick-ass beer pong table, and great views of Marina Bay and some of Singapore's most famous icons.
Festivals like this make me grateful I inherited proper (non-Asian) alcohol processing genes. Drinking my new favorite Swiss beer with friends, while watching a comedy show or relaxing along the bay: Beerfest Asia is a good time.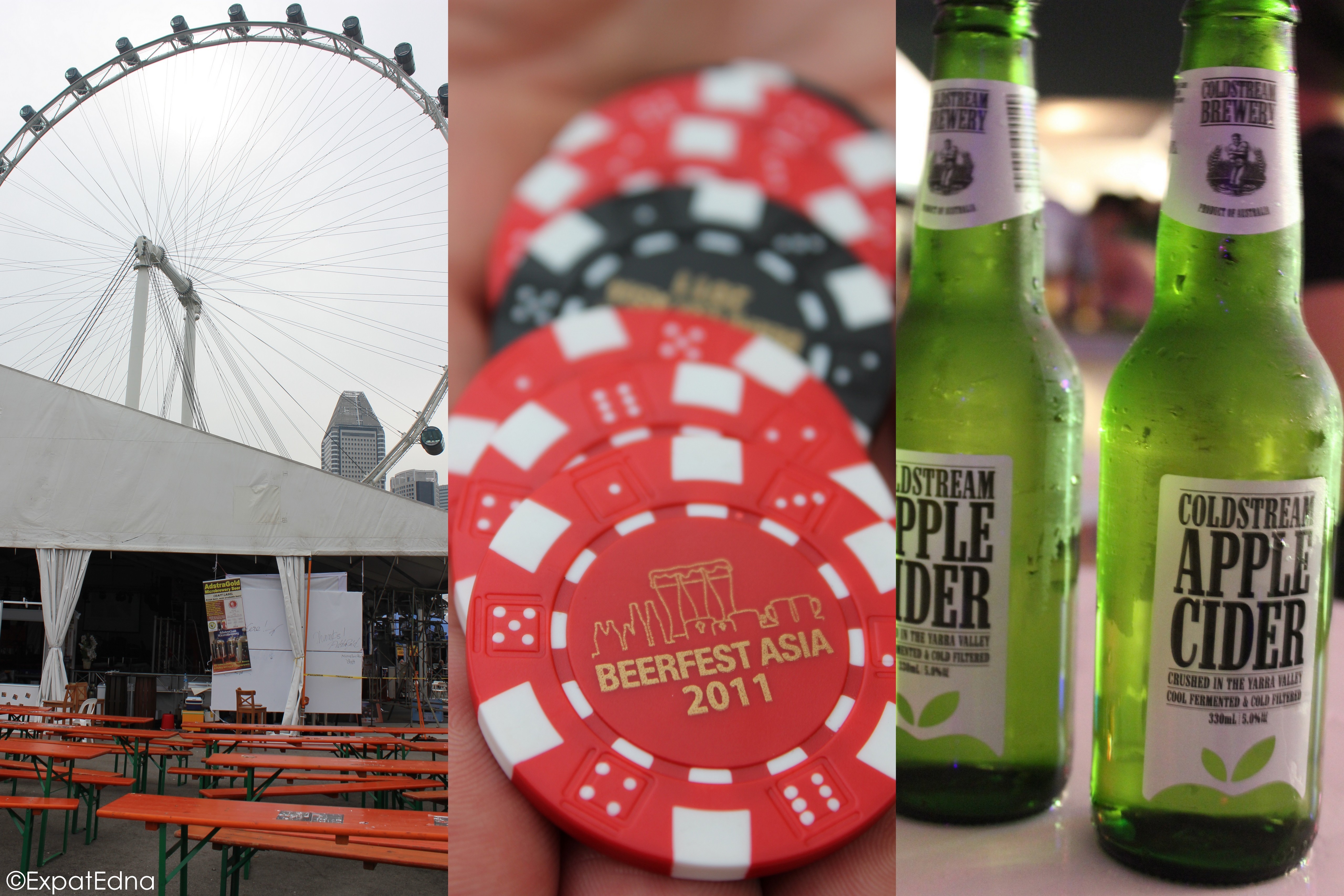 The most organized beer pong contest you'll ever find — the table even has holes conveniently built in for each cup, to make clean-up quicker and turnover faster.

Motorcycle taps?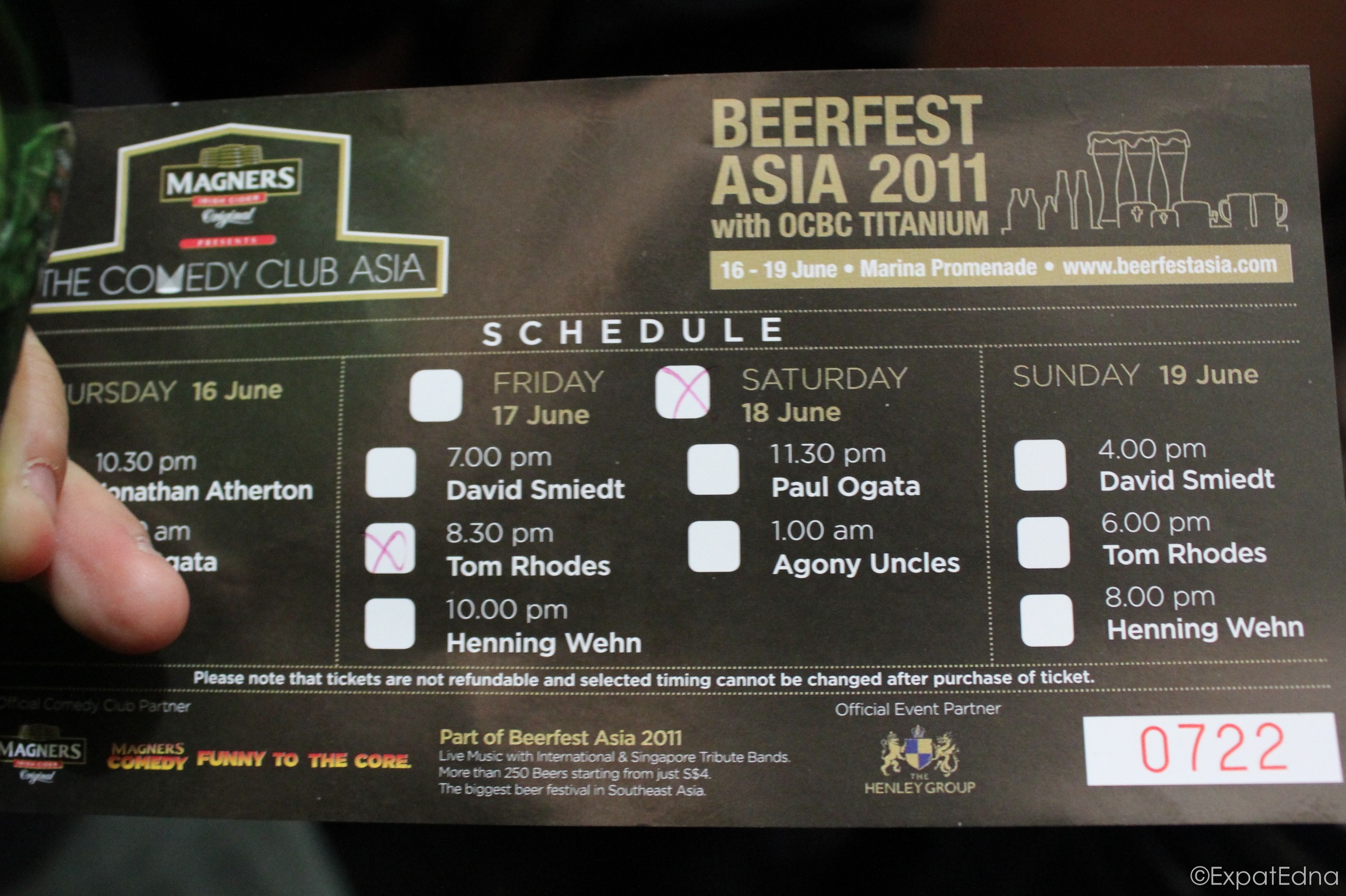 Tip: Go to an earlier show if you want to remember the material; go to a later show and you'll find anything anyone says hilarious.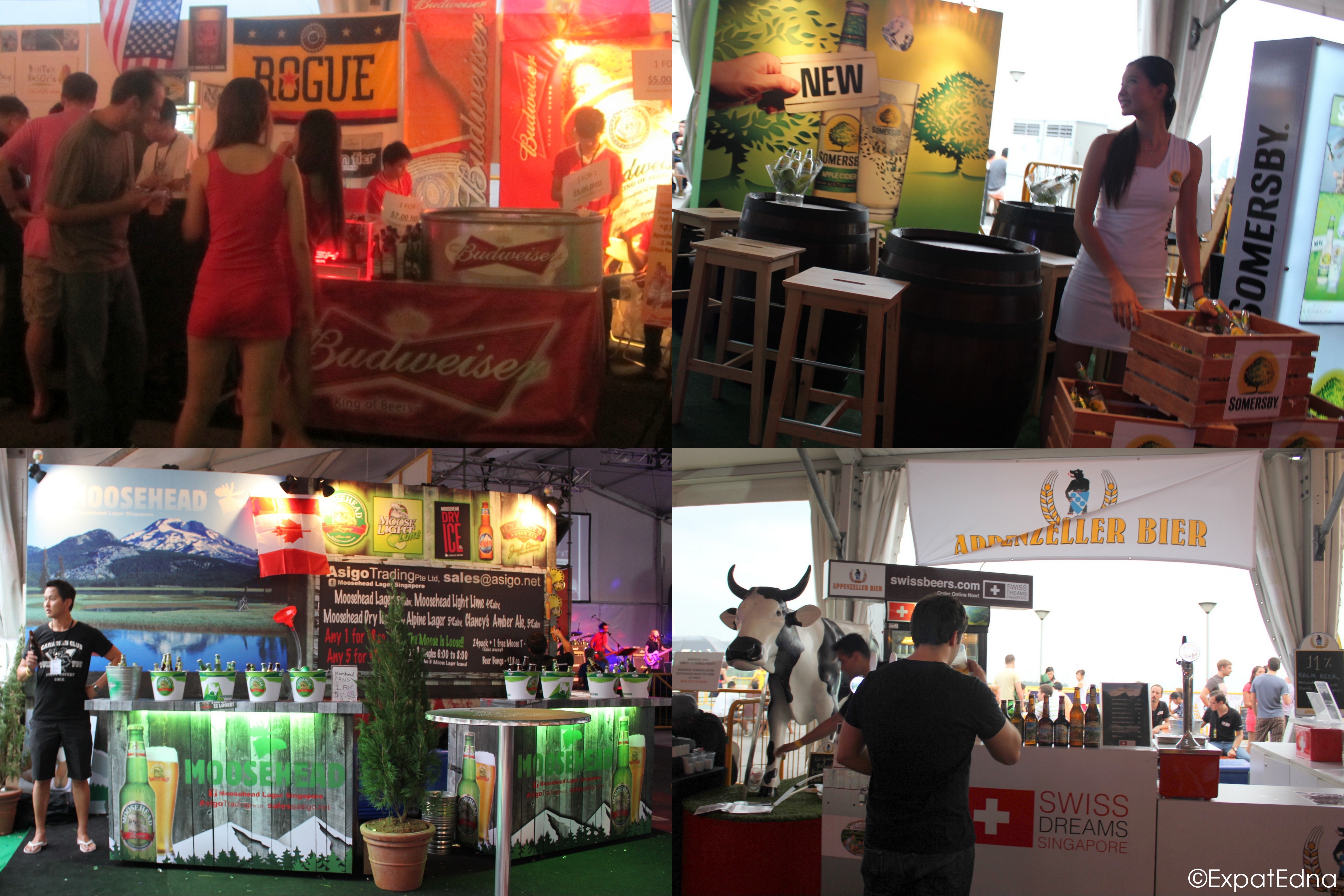 American Budweiser, Swedish Somersby, Canadian Moosehead, and Swiss beer booths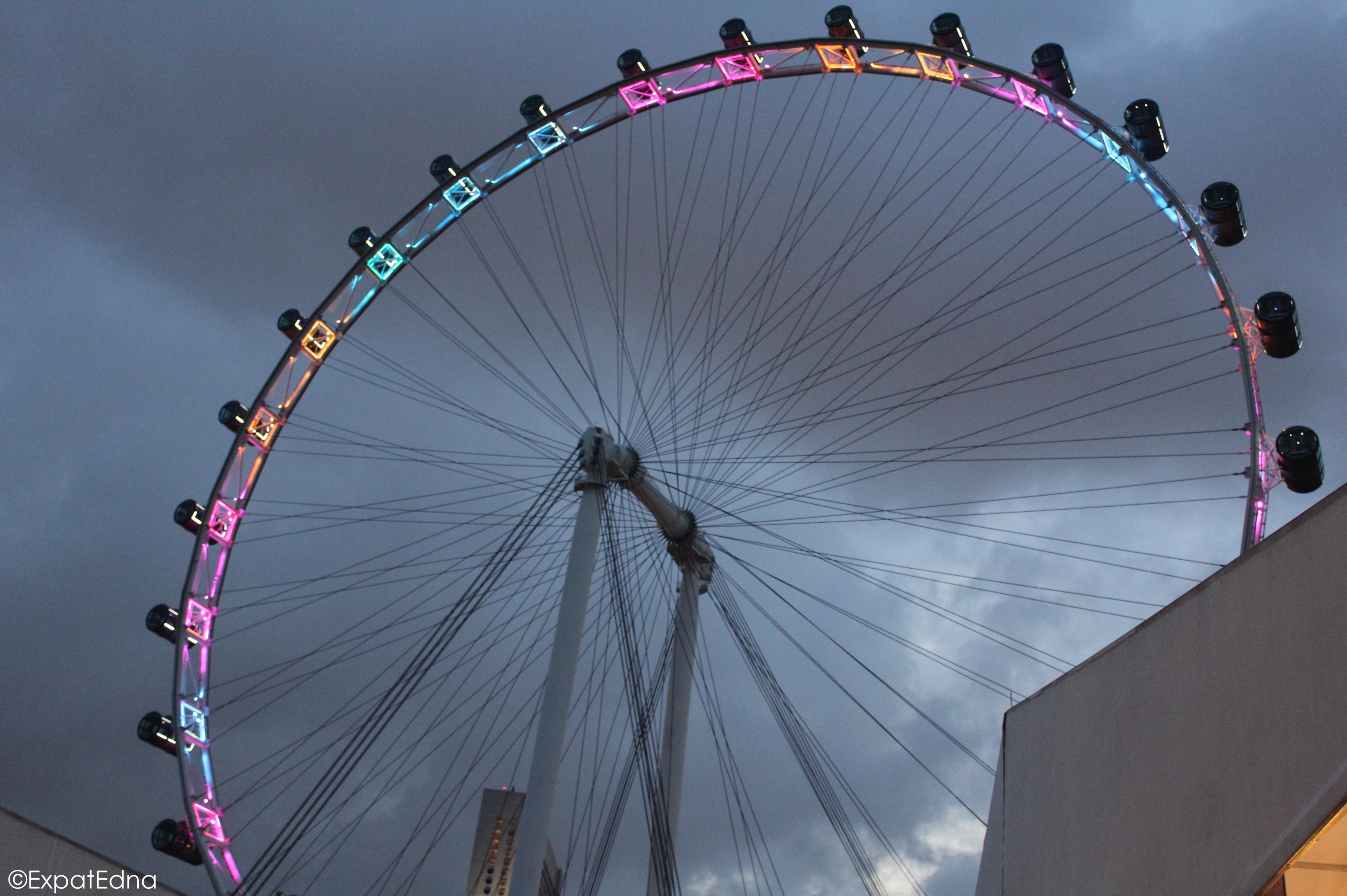 Singapore icons: The Singapore Flyer, Marina Bay Sands; and that night we were even treated to a practice run-through of the upcoming National Day Parade!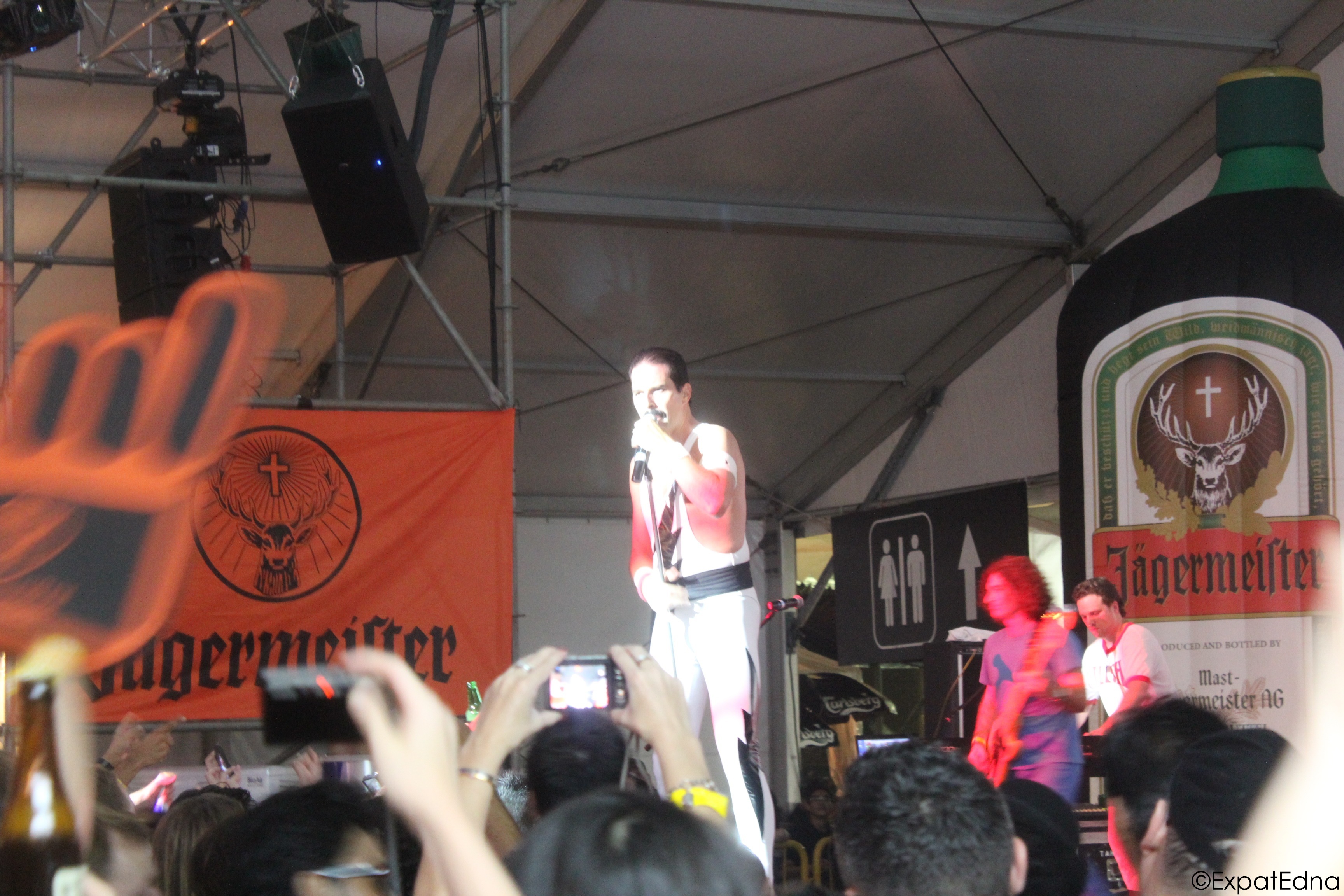 Man U (sponsored by Singha) even made an appearance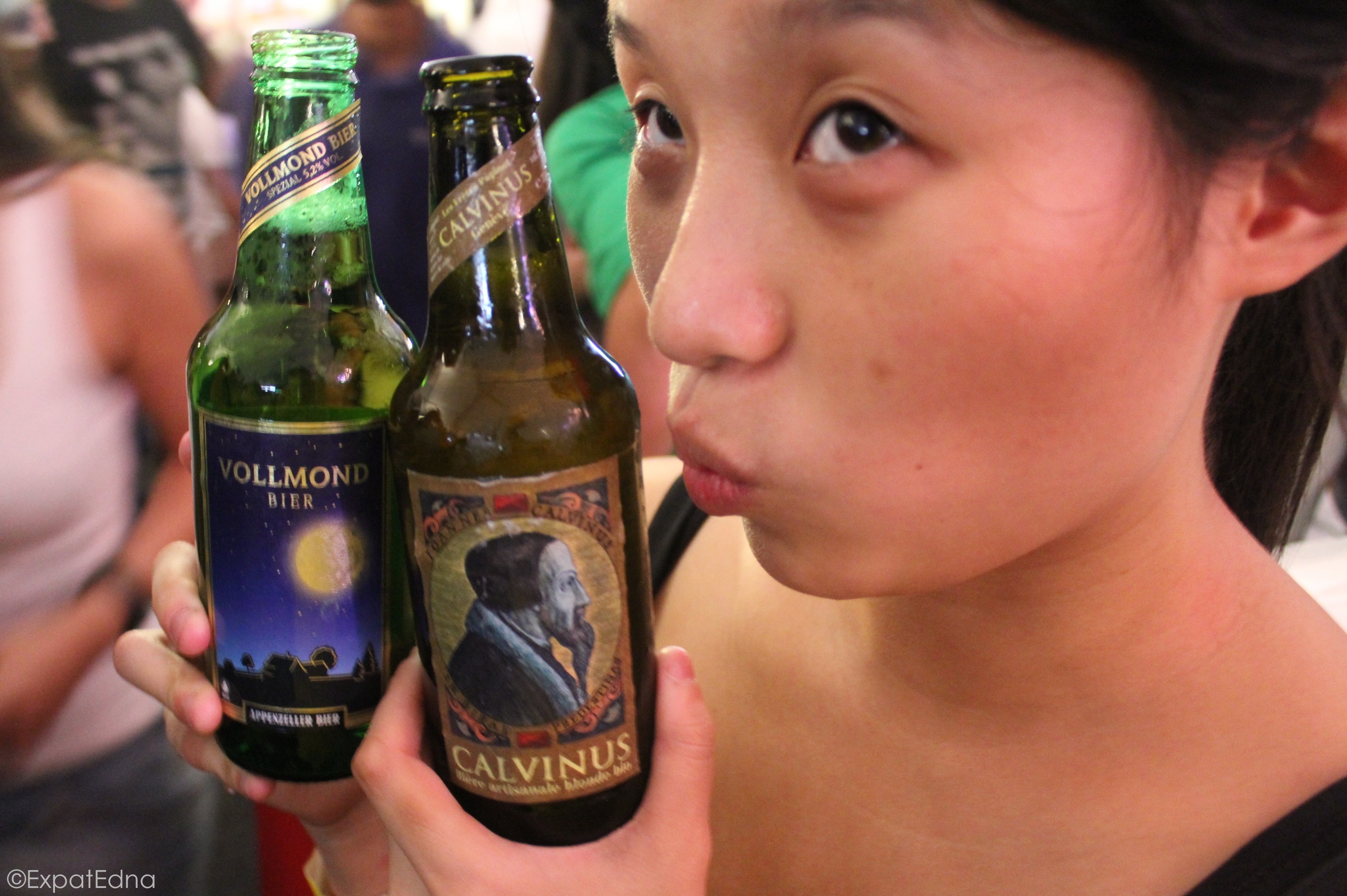 Some of my favorite finds of the night: Vollmond and Calvinus (Swiss), Zubr (Czech), Sengur (Mongolian), Myanmar (obvious), and Namkhong (Lao).
 Ever been to a beer festival? What's your favorite unusual find?