Some of you may remember that last month I said I'd be "going all out" in May, since my boyfriend was visiting and we'd be celebrating my birthday.
That was a lie.
I should've known that when Mike arrived, I didn't want to explore new fancy French places — I wanted to show him all my favorite places.
See, because we've been doing long-distance since I moved to Paris, I felt that by sharing my favorite food finds from all over the city — croques, falafels, cheesecake, bo bun, etc. — he was sharing in my Paris memories and experiences of the last four months.
So there was little I ate in May that you haven't seen already mentioned in previous editions of 5BTIA, and I'll admit this recap may not be as varied with my culinary finds as the others usually are. But you know what, it was still an awesome month.
1. EVERYTHING at Verjus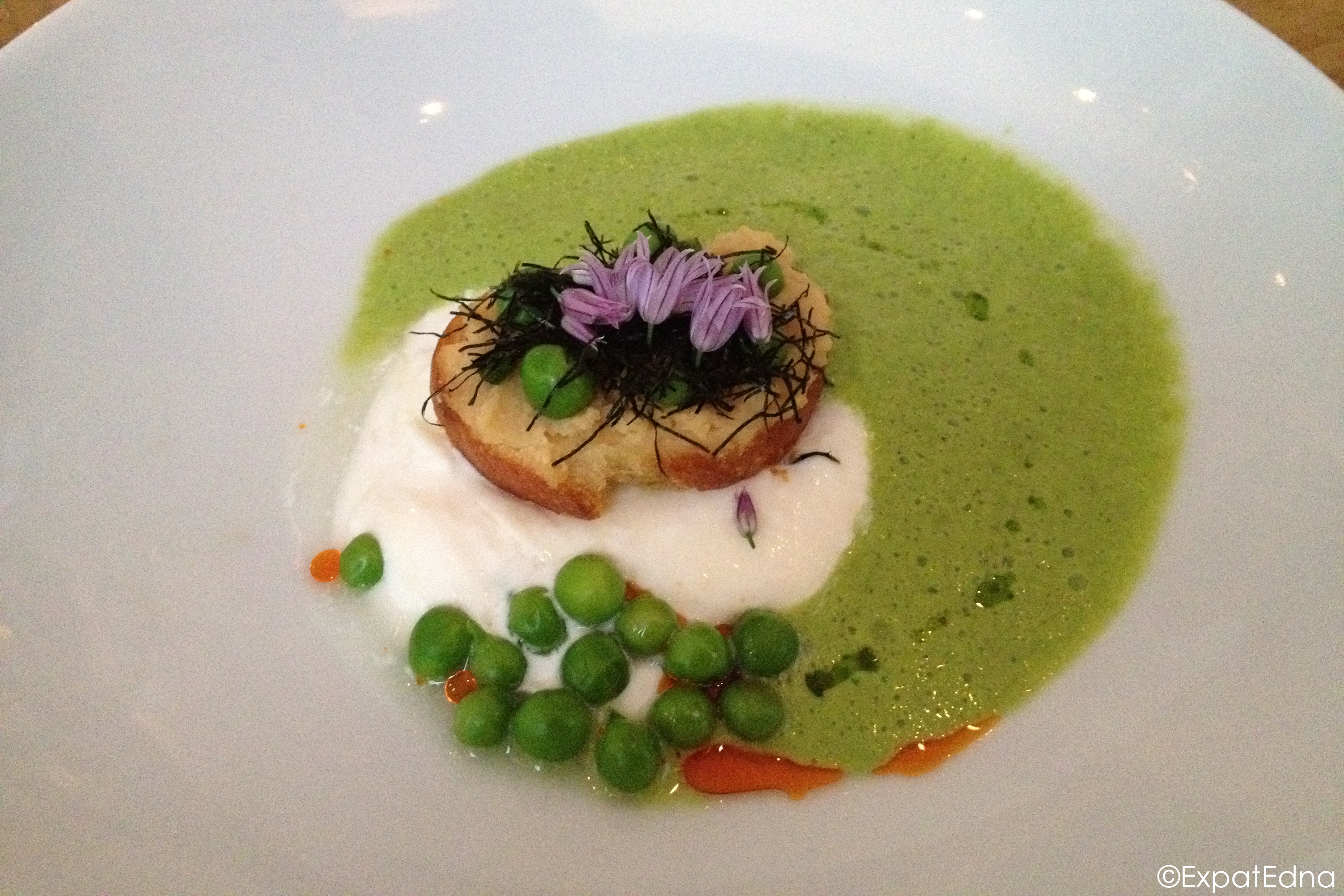 Verjus is one of those restaurants where the courses are set and your only choice is whether or not you also want the wine tasting. I'd heard rave reviews of the place from friends (thanks Kate and Kristen) — and they were all well-deserved. Each course was beautifully presented and with gorgeous flavor combinations. And THE WINE — my god, not only were they some of the best wines I've ever had, but the pairings were just impeccable.
Plus, the owners are so sweet: they gave us a glass of champagne to celebrate my birthday/our engagement, and placed a candle in my dessert (which seems like a small thing, but for someone who loves their birthday as much as I do, the gesture was highly appreciated). A separate post will be coming on Verjus later, but basically this is one the best meals I've ever had.
2. Gelato from Amorino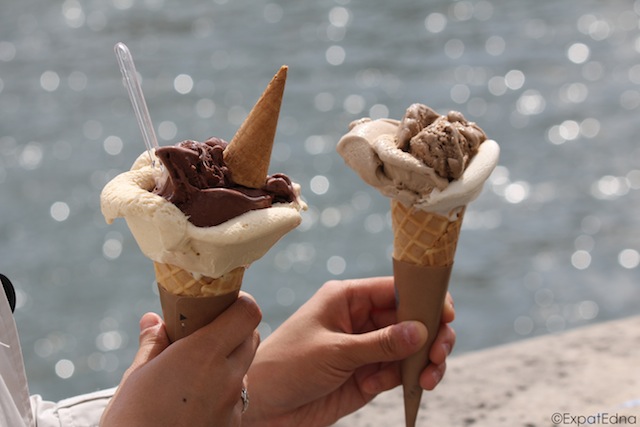 Not only does the gelato from Amorino have fabulous taste and texture, but they serve it in the shape of a flower. How adorable is that? In fact, I loved it so much I went to the Amorino on Île Saint-Louis three times this month, because of its location on the river — there's no better way to enjoy gelato than sitting on the banks of the Seine on a warm day. (Hat-tip to Darlene for the recommendation.)
3. Picnic at the Eiffel Tower
When the sun is shining and the skies are blue, no restaurant in town can beat the lawn of the Champs de Mars. Pick up some meats and cheeses, a fresh baguette, a fruity drink and some dessert (Pierre Hermé for me, always). Find yourself a patch of grass in front of the Eiffel Tower, and you've got one helluva picnic.
4. Brunch at Angelina
My birthday brunch was at Angelina, mostly because I liked the fancy tearoom atmosphere; I said in last month's post I didn't see what all the fuss was about over Angelina's hot chocolate. Well, I take that back — their white hot chocolate is superb and worthy of all the praise the chocolate chaud l'Africain receives.
As for food, while Mike went for the full brunch I chose just the eggs benedict — which featured not one egg, but both eggs perfectly poached. After disappointing eggs bennies in Singapore and Australia, this almost made me cry tears of eggy happiness.
5. Buttermilk Fried Chicken at Verjus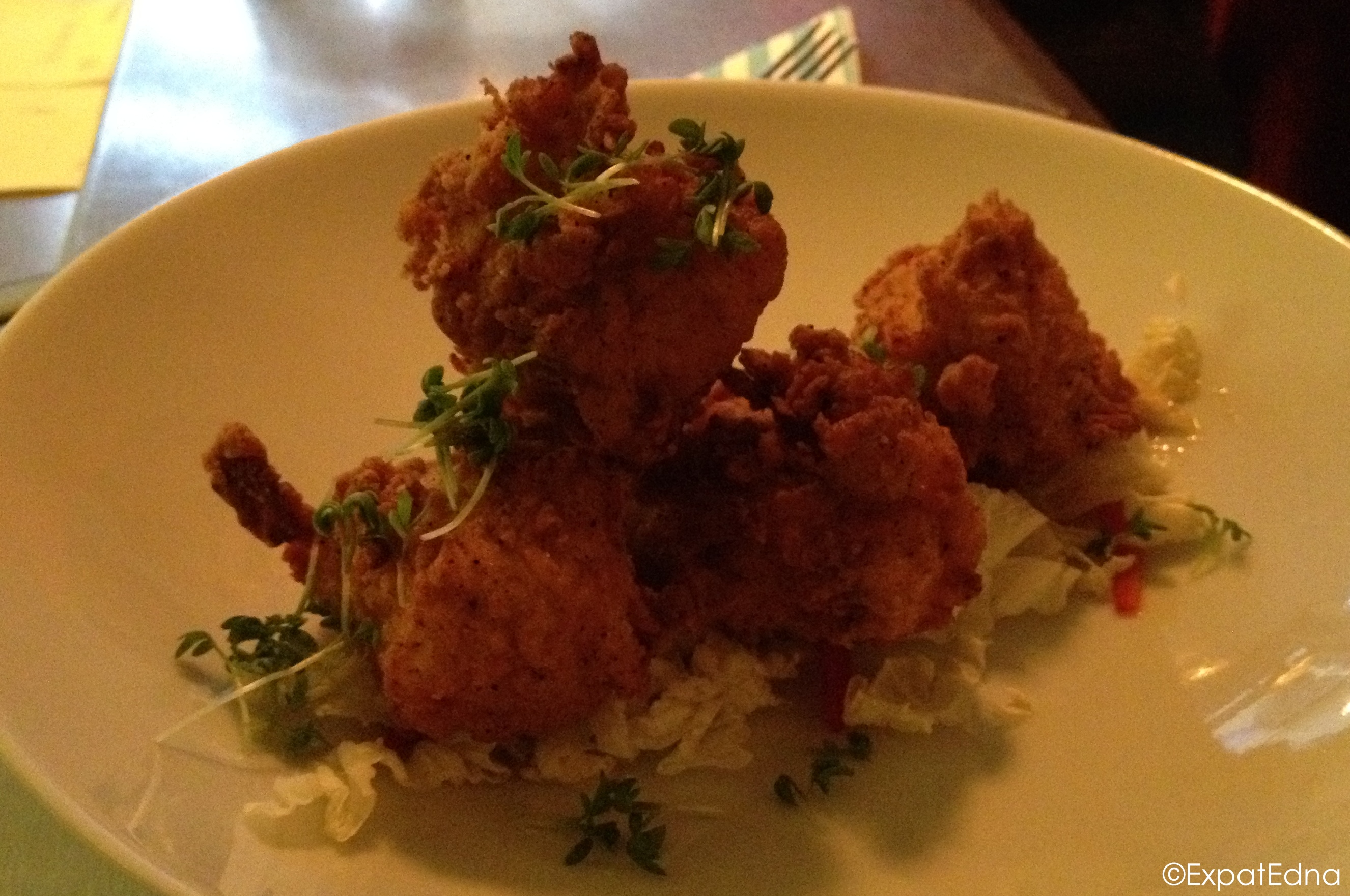 Yes, we've come full circle. In addition to the restaurant, Verjus also has a wine bar (in fact, I believe it came before the resto) which serves small dishes. Some, like the burrata mozzarella, I recognized from the restaurant menu — but others, like the buttermilk fried chicken, were wine bar menu only. If you're craving the food of Verjus but don't have the time or budget for one of their full meals, walk around the corner to their wine bar and enjoy some of their lighter — but still just as delicious — fare.